BTS vs. TWICE 2018: Big Hit Boy Band & JYP Girl Group Battle For This Spot, Who Will Win?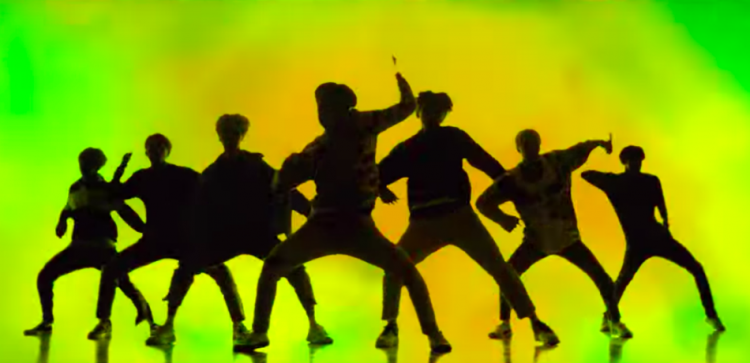 K-pop is certainly a very competitive industry, and fans love comparing their bias group to the other ones. Although some supporters opted to spread love and positivity for all the K-pop groups, some took the competition to heart. Now, it appears that BTS and TWICE fans have something to talk about as these groups are now battling for this one specific spot.
BTS is currently enjoying the moment of setting a new record for having the most views for a K-Pop group MV on YouTube. Jin (Kim Seok-jin), Suga (Min Yoon-gi), J-Hope (Jung Ho-seok), Rap Monster (Kim Nam-joon), Jimin (Park Ji-min), V (Kim Tae-hyung), and Jungkook's (Jeon Jung-kook) "DNA" music video just surpassed BIGBANG's "Fantastic Baby."
While BTS is busy enjoying this milestone, another group is slowly creeping their way on to the top spot and could beat the boys at the rate that they're going. But unlike BIGBANG and BTS, this K-pop band is a girl group! The second most viewed K-pop group MV on YouTube belongs to TWICE's "TT."
BTS' "DNA" has reached 357,688,553 views and TWICE's "TT" garnered 350,135,200 views as of this writing. More numbers are going to be added to these music videos given the groups' popularity.
It is no secret that both BTS and TWICE are at the peaks of their careers. And although they are different in some ways, like Jin, Suga, J-Hop, RM, Jimin, V, and Jungkook being a part of a boy group, and Nayeon, Jeongyeon, Momo, Sana, Jihyo, Mina, Dahyun, Chantoung, and Tzuyu are in a girl group, they are treated fairly when it comes to charts and awards. In fact, it doesn't come as a surprise anymore when a girl group or a female performer beat the boys.
If there is one group to nab the top spot from BTS, it could be TWICE. With their die-hard fans and catchy songs, the girls have always been a tough contender during awards shows, getting the win most of the time.
To prove this point, the music video of TWICE's latest single "What is Love" was just released three weeks ago on YouTube and it already reached over 78 million views and over 1 million likes. This goes to show that the JYP Entertainment girl group is a force to be reckoned with.
For now, BTS is sitting comfortably on the top spot with an over seven million lead. However, they should always watch their backs as TWICE might steal their win in a blink of an eye.
© 2023 Korea Portal, All rights reserved. Do not reproduce without permission.