BIGBANG G-Dragon Military Service Update 2018: K-Pop Idol Set To Return To His Compulsory Duty After Surgery, What Happened?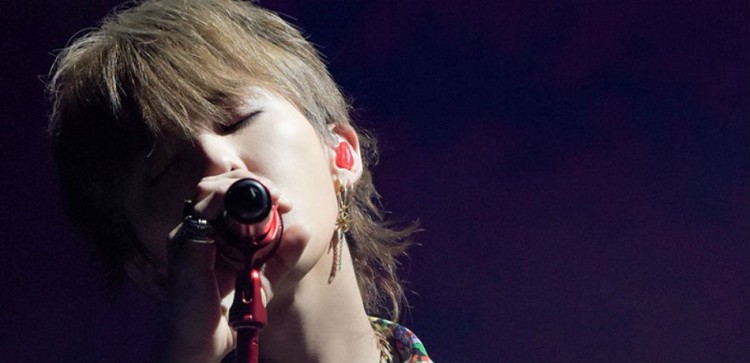 G-Dragon is currently serving his mandatory military duties. Previous photos of the BIGBANG star gave fans a sigh of relief as he looked a lot better and healthier compared to the first few days of his enlistment. However, reports revealed that the K-pop icon was hospitalized for ankle surgery. What happened?
The 29-year-old South Korean rapper, singer-songwriter, record producer, entrepreneur, and fashion icon was admitted to a university hospital in Seoul for ankle issues. Although G-Dragon's music label YG Entertainment has now confirmed that he will be returning to his mandatory military service a few days after his ankle surgery, fans are still understandably worried about the BIGBANG leader.
As it turns out, the problem with G-Dragon's ankle didn't happen during his compulsory military duties. Reports revealed that the BIGBANG singer already suffered from ankle pain even before his enlistment.
Being in the business for quite a long time, it makes a lot of sense that G-Dragon had been suffering from physical issues. The BIGBANG star is known for giving his all during performances, and their documentary revealed that he would sometimes faint on the side of the stage after singing his lines.
Being a professional performer that he is, G-Dragon always knows his parts and would gather all his strength to go back on stage as if he didn't drop and faint just a few moments ago. With this in mind, the BIGBANG singer might have injured his ankle in one of his explosive performances, and the pain may have finally caught up to him.
This is exactly the reason why fans are most concerned about G-Dragon's enlistment. In fact, even Seungri, who is the remaining member of BIGBANG who is not serving his duty yet, admitted that he is most worried about GD just like everyone else.
Fortunately, when the 27-year-old South Korean singer, songwriter, record producer, actor, and entrepreneur gave an update about how the BIGBANG members are doing in the military, he said that "GD hyung (older brother), who I was very concerned about, is also doing very well. He has also healthily put on some weight." Seungri then assured fans that T.O.P, Taeyang, and Daesung are doing good as well.
© 2023 Korea Portal, All rights reserved. Do not reproduce without permission.