'One Piece' Chapter 905 Release Date, Spoilers & Predictions: Will Luffy And Straw Hat Pirates Arrive In Wano Safely? Dragon And Revolutionary Army To Cause Harm And Chaos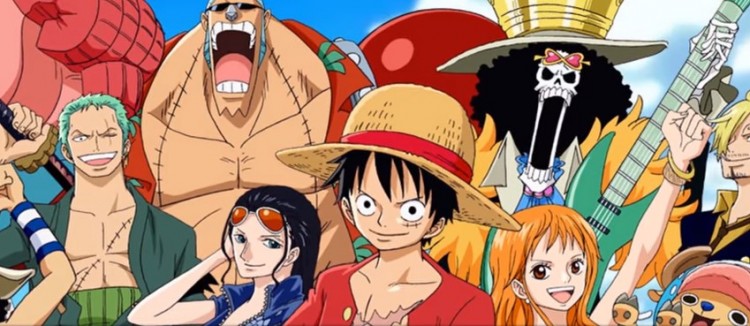 Many readers are now thrilled for the up and coming One Piece Chapter 905 despite its unexpected delay. Avid followers of the popular manga series were shocked to learn that one of the most-awaited episodes was not included in the latest issue of the Shonen Jump. Now, new spoilers suggest that the imminent chapter will be chaotic as expected.
World leaders are now preparing for the Reverie, which is bound to happen in the forthcoming new episodes. As for the One Piece Chapter 905, spoilers have it that it will be as chaotic as expected. Korea Portal previously suggested that the upcoming chapter might turn bloody after Dragon declared a war against the Celestial Dragons before the much-anticipated event.
True enough, the editor teased fans about what should they expect in the imminent One Piece Chapter 905. It was claimed that the evil pirates will attack the Prodence and Dressrosa kingdoms' ships, which is already heading to where the Reverie will occur. Fortunately, Helmeppo and Coby are able to hint about it and became their knights in shining armours.
Aside from that, One Piece Chapter 905 is also expected to feature the abduction Lulushia Kingdom's Princess Komane. Since Dragon has already announced his group's goal to beat the Celestial Dragons, speculators have it that the revolutionary army could possibly be the people behind this chaos. In other words, devoted followers of the manga series should prepare because there will be a lot of action-packed scenes in the new chapter.
The editor also gave an answer on whether or not Luffy and the Straw Hat Pirates will be visible on One Piece Chapter 905. It was divulged that the crew will be featured in the next episode. Most fans are aware that the group is already on their way to the Wano Country, where they are expected to reunite with their pals including Robin and Zoro. And yes, Luffy and his associates will arrive safely in their next destination.
There are also reports saying that Zoro and his group will battle against the remaining members of the Beast Pirates. Other spoilers suggest that Zoro could possibly obtain a lot in the Wano Country. It remains to be seen, however, if the Wano Country arc will kick off in the imminent One Piece Chapter 905.
More spoilers and leaks are expected to make rounds in the upcoming days. The new chapter could arrive within this week. Stay tuned to Korea Portal for the latest spoilers, news, and updates about One Piece Chapter 905!
© 2018 Korea Portal, All rights reserved. Do not reproduce without permission.