'One Piece' Chapter 905 Release Date & Spoilers: Will Luffy And Straw Hat Pirates Face Dragon And Revolutionary Army? Security In Reverie Will Be Tightened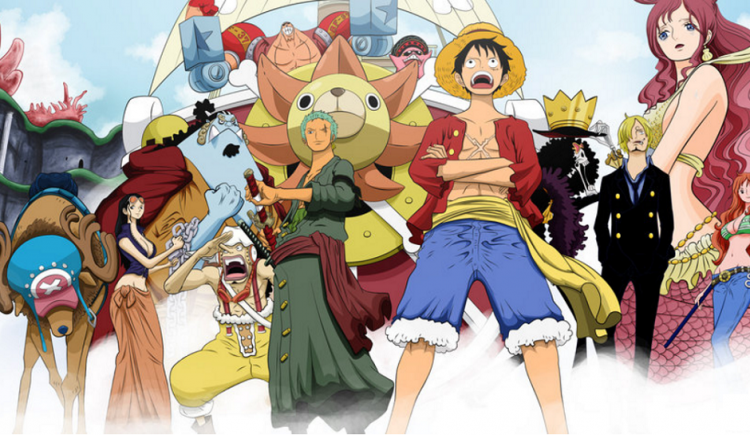 Many fans were shocked when they found no traces of One Piece Chapter 905 in the latest issue of the Weekly Shonen Jump. Usually, Eiichiro Oda informs avid followers of the famous manga series about him taking a short hiatus a week before the expected publication. Now, readers are wondering about the reason behind the delay.
Reports suggest that One Piece Chapter 905 was not included in this week's Shonen Jump issue. Despite this, fans are positive that the upcoming new episode could possibly arrive next week. Some followers even shared their predictions for the next chapter.
As previously suggested by Korea Portal, the World Government will be forced to tighten the security in the imminent Reverie became of Monkey D. Dragon's declaration of war against them. The world leaders will be alarmed more after learning that four of the revolutionary army commanders have beaten Peachbeard and his minions. It remains to be seen, however, if Monkey D. Dragon and his associates will show off their power and fighting capabilities in the forthcoming One Piece Chapter 905.
The strongest members of the Revolutionary Army are also expected to appear in One Piece Chapter 905. Among the most powerful warriors under Dragon's team are Morley, Belo Betty, Lindbergh, and Karasu. It is claimed that, along with Monkey D. Dragon -- the world's most wanted criminal, these four commanders will be showing off their exemplary aptitudes in the upcoming new episodes.
Other One Piece Chapter 905 spoilers also suggest that Ryokugyu will be appearing very soon. For starters, the newest Navy Admiral was first mentioned in the Dressrosa arc. Donquixote Doflamingo even tagged him as a "beast" together with Navy Admiral Fujitora.
Others claim that the forthcoming new chapter will detail what fans should expect in the Reverie. There were even reports saying that Seven Warlords of the Sea members and a number of powerful marines are likely to attend the big event. Edward Weevil is also predicted to appear in One Piece Chapter 905.
It remains to be seen, however, if Luffy and the Straw Hat Pirates will have a close encounter with Dragon and the rest of the Revolutionary Army. However, Korea Portal suggest that this may not happen in the upcoming One Piece Chapter 905 since Luffy and his pals are already on their way to the Wano country. Furthermore, the current arc will focus more on the Reverie, which means the Straw Hat Pirates may only have a few scenes in the incoming new chapters.
Eiichiro Oda is expected to release the new chapter next week. Stay tuned for the latest spoilers, news and updates about One Piece Chapter 905!
© 2019 Korea Portal, All rights reserved. Do not reproduce without permission.