Robert Downey Jr. 2018: 'Avengers: Infinity War' Star Reveals Thanos Is Actually A Member Of The Alliance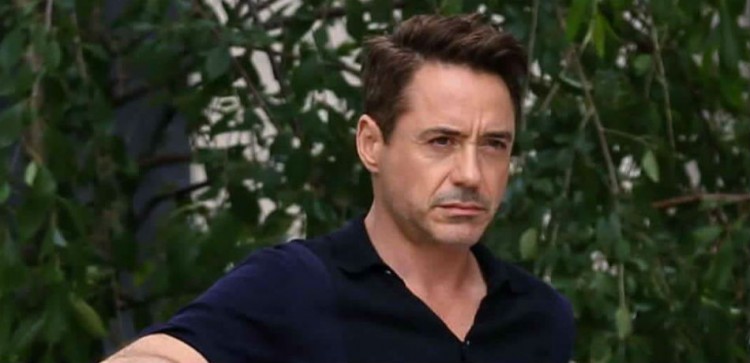 A month has already passed, and fans are still trying to put together the pieces of what really happened in Avengers: Infinity War. While many are still mourning the shocking death of some of the beloved superheroes and God of Mischief Loki (Tom Hiddleston), Robert Downey Jr. shifted everyone's attention to the Dark Lord Thanos and his real identity.
If there's one thing that the 53-year-old actor and Tony Stark a.k.a. Iron Man have in common, it is is their capability of turning a serious matter into something light and fun. Robert Downey Jr. took to his official Facebook account to share a hilarious photo of him with the rest of the Avengers: Infinity War cast members.
With a Scooby-Doo theme, Robert Downey Jr. (Fred) along with Chris Hemsworth/Thor (Shaggy), Scarlett Johansson/Black Widow (Daphne), Tom Holland/Spider-Man (Velma), Rocket Raccoon (Scooby-Doo), and Chris Evans/Captain America (some random guy) successfully captured Thanos. Since the animated franchise is known for revealing the real identity of characters at the end of every episode or film, who usually end up as someone they know, that's precisely what happened to RDJ and the gang in the photo.
The funny snap showed Robert Downey Jr. taking off Thanos' mask that exposed the real person behind the Dark Lord. As it turns out, the villain was actually a member of their alliance—Hawkeye! Since Clint Barton (Jeremy Renner) was absent in Avengers: Infinity War, the snap made a lot of sense.
Being the funny guy that he is, Robert Downey Jr. shared the post on Facebook and captioned it, "Spoiler alert." The Hollywood superstar then gave credits to a Twitter user, who he possibly got the picture from.
As expected, fans flooded the comments section with their thoughts about the post. "I mean Hawkeye and Thanos have never been seen in the same room together," a fan wrote. "Should have known. We found us the perfect culprit. That's smart. Nobody would ever guess an agent of s.h.i.e.l.d. love it," another one said.
© 2023 Korea Portal, All rights reserved. Do not reproduce without permission.