'Iron Man 4' Cancelled: Robert Downey Jr.'s Fourth Solo Marvel Film's Fate Might Be A Result Of 'Avengers 4'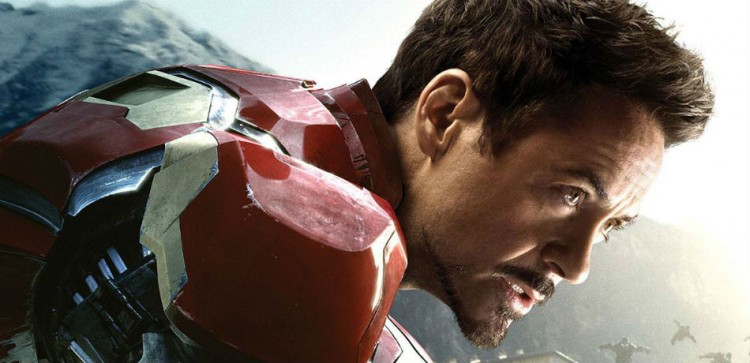 Iron Man 4 is definitely one of the most highly-anticipated Marvel films to be released. Unfortunately, despite the high demands of Robert Downey Jr.'s fourth solo Marvel film, all of the pieces of evidence seemingly head towards its cancellation.
An untitled Avengers film, currently referred to as Avengers 4, is set to premiere in 2019. However, a spoiler was already leaked about the upcoming American superhero film, courtesy of Gwyneth Paltrow, who plays Pepper Potts in the mega-successful franchise.
The 45-year-old actress, singer, and food writer revealed that Pepper and Tony Stark a.k.a. Iron Man will already be married in Avengers 4. As if that's not enough shock factor for someone who is a proud playboy, Robert Downey Jr.'s character is also going to be a dad in the next installment.
"Pepper and Tony have had a real long journey together. She obviously starts as his dutiful assistant, and then the relationship evolves, and now this decade later they're married, and they have a child," Gwyneth Paltrow revealed about her and Robert Downey Jr.'s characters in Avengers 4. "Their relationship has evolved in all of the ways that great romances evolve."
Although Gwyneth Paltrow's revelation seems to be nothing but good news for the viewers, some were quite devastated by the update. Majority of the fans have already suspected that Tony Stark will make the ultimate sacrifice to save the universe in Avengers 4. Now that the actress had revealed that Iron Man would be a married man with a child, his death will certainly make it even more heartbreaking.
On top that, this might also mean that Iron Man 4 is not going to happen at all. While many thought that Robert Downey Jr.'s fourth solo Marvel film is just taking a while to be made, it now appears that there's nothing more to show in Iron Man 4 because Tony Stark might face his demise in Avengers 4.
However, there were theories that Avengers 4 would jump forward up to 10 years after the events of Avengers: Infinity War, so there is still room for Iron Man 4 between those years. As expected, these claims have yet to be verified.
For now, the death of Robert Downey Jr.'s famous character remains as speculation. There is also no official update from Marvel about Iron Man 4 as of this writing.
© 2023 Korea Portal, All rights reserved. Do not reproduce without permission.