'Avengers 4': Marvel Confirms This Villain Is Officially Dead Despite Theories That 'Avengers: Infinity War' Deaths Might Be Undone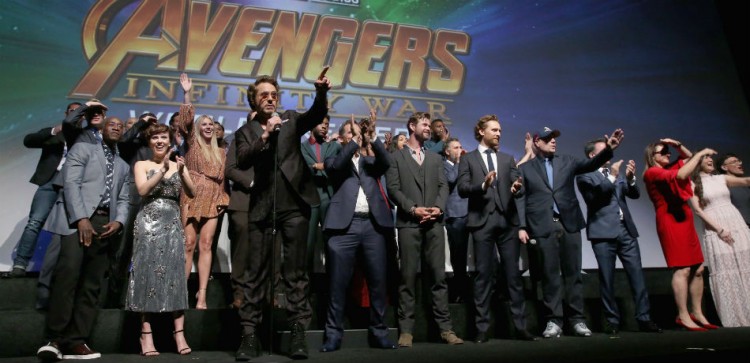 WARNING: Avengers 4 spoilers and predictions ahead!
Avengers: Infinity War confirmed that there are no off limits when it comes to killing some major characters in the franchise. Although whispers and speculations started to grow that the shocking deaths in the recent blockbuster film will somehow be reversed, Marvel confirmed that this one character is officially dead and will not be a part of Avengers 4.
In just one snap, Thanos disintegrated some of the beloved members of the Avengers. Although the original members, Captain America (Chris Evans), Iron Man (Robert Downey Jr.), The Hulk (Mark Ruffalo), Thor (Chris Hemsworth), and Black Widow (Scarlett Johansson) have survived the battle, fans couldn't help but be sad for all the deaths.
Spider-Man's (Tom Holland) heartbreaking death scene was certainly one of the most tear-jerking moments of Avengers: Infinity War. The young boy tried to hold on to Iron Man, saying that he didn't want to die as he faded away in his mentor's arms.
Another tissue-worthy moment was Loki's (Tom Hiddleston) death. While some fans have already speculated him to possibly die in Avengers: Infinity War, nobody expected him to be quickly killed off in the very first scene.
However, Loki has already "died" in the previous Marvel films, but he always managed to survive and re-appear in the next one. With this in mind, Thor's half-brother is also expected to be brought back to life in Avengers 4 with the rest of the superheroes who were turned into dust. But this isn't going to be the case for Black Panther's (Chadwick Boseman) villain, Ulysses Klaw (Andy Serkis).
The 54-year-old English actor and director previously shared a little hope that his character might return. Unfortunately, Black Panther executive producer Nate Moore has now confirmed that Ulysses Klaw is never coming back.
"He's actually dead. He's dead, dead," Moore said. "Which I think, honestly, was part of the sell for Andy in going, 'Oh, I get to play this character that gets to sort of shine very brightly and burn out quickly. Well, that's kind of fun.' "
© 2023 Korea Portal, All rights reserved. Do not reproduce without permission.