BTS 'Fake Love' MV Did NOT Break Psy's K-Pop Record, So What Is The Official View Count?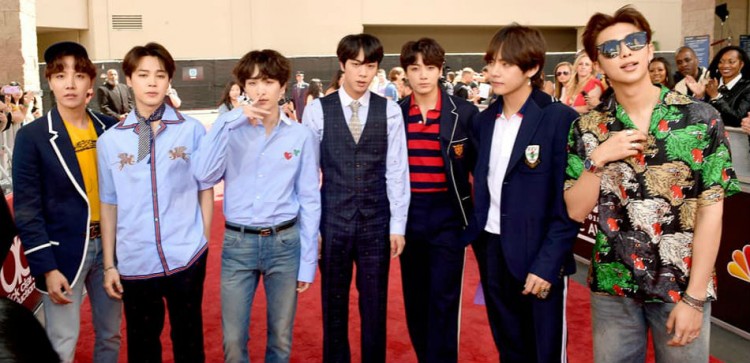 Various media outlets initially reported that BTS "Fake Love" MV surpassed the 40 million mark in the first 24 hours of its release. However, it is now confirmed that although the Big Hit Entertainment boy group's music video garnered an impressive view count, it didn't break the record of Psy's "Gentleman" MV.
BTS members Jin (Kim Seok-jin), Suga (Min Yoon-gi), J-Hope (Jung Ho-seok), RM (Kim Nam-joon), Jimin (Park Ji-min), V (Kim Tae-hyung), and Jungkook (Jeon Jung-kook) are definitely on a roll. The boys just won the Top Social Artist Award at the 2018 Billboard Music Awards, "Blood Sweat & Tears" has reached the 300 million views mark on YouTube, and they even made a fan out of Taylor Swift!
With their growing success, BTS is expected to break more records—except for the most views on Youtube in 24 hours, for now at least. BTS is still a young group and still has enough time and energy to release more music videos that might eventually push Psy off the top spot.
However, BTS "Fake Love" MV is officially not the one to break the record. Psy's "Gentleman" MV is still the reigning champ, reaching 36 million in the first 24 hours back in 2013, while Jin, Suga, J-Hope, RM, Jimin, V, and Jungkook's latest music video got a total of 35.9 million views.
The 24-hour record still belongs to Taylor Swift's "Look What You Made Me Do." The 28-year-old American singer-songwriter's music video earned 43.2 million YouTube views in its first day last August.
Although the boys did not take the record of having the most views on YouTube in 24 hours, BTS "Fake Love" MV currently holds the title as having the biggest 24-hour debut of 2018. In fact, Jin, Suga, J-Hope, RM, Jimin, V, and Jungkook broke their own record, exceeding their former best, "DNA" that had 22.3 million views in its first 24 hours.
BTS "Fake Love" MV has already reached over 70 million views on YouTube just four days after its release. With viewers still having a hangover from their 2018 Billboard Music Awards performance, the view count is expected to go even higher.
© 2023 Korea Portal, All rights reserved. Do not reproduce without permission.
Tags:
BTS
,
Jin
,
Suga
,
J-Hope
,
RM
,
Jimin
,
V
,
Jungkook
,
Billboard Music Awards
,
2018 Billboard Music Awards
,
Kpop
,
K-pop
,
PSY
,
BTS Fake Love