BTS Featured In Taylor Swift's Instagram As Jin, Suga, J-Hope, RM, Jimin, V, & Jungkook's 'Blood Sweat & Tears' MV Reaches 300 Million Views!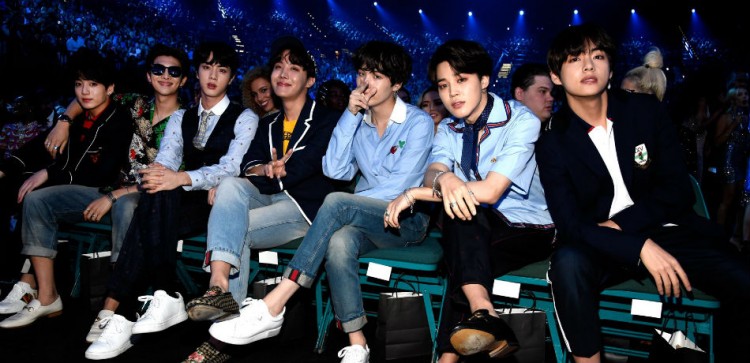 BTS is definitely on a roll right now. As if Jin, Suga, J-Hope, RM, Jimin, V, and Jungkook needed more publicity, Hollywood superstar Taylor Swift featured the Big Hit Entertainment boy group on her social media account. While this was all happening, BTS just added "Blood Sweat & Tears" music video to their growing collection of 300 million views!
With their undeniable talent and active ARMY fanbase, it was no surprise when BTS won the Top Social Artist Award at the 2018 Billboard Music Awards. But this is definitely not the only highlight of the seven-member boy band's BBMAs experience.
Jin (Kim Seok-jin), Suga (Min Yoon-gi), J-Hope (Jung Ho-seok), RM (Kim Nam-joon), Jimin (Park Ji-min), V (Kim Tae-hyung), and Jungkook (Jeon Jung-kook) didn't only impress the fans with their fashion and performance, but they also took Taylor's Swift's attention. In fact, the BTS singers didn't only get to see the 28-year-old American singer-songwriter face to face; they even got the chance to take a snap with her.
Taylor Swift took to Instagram to share a photo of her with Jin, Suga, J-Hope, RM, Jimin, V, and Jungkook backstage at the 2018 Billboard Music Awards. The "Look What You Made Me Do" singer then captioned it, "[pink heart emojis] BTS [pink heart emojis] So great meeting you!! You're killing it!!" The post already garnered over 600 thousand likes just an hour after the popular hitmaker shared it on the social media platform.
Although this is already the second time that BTS made an appearance in the annual event, it is just this year that they performed and chose "Fake Love" for their first ever performance. The music video already reached over 62 million views on YouTube just three days after its release, and the count is expected to go higher after the 2018 Billboard Music Awards.
As if that's not enough, BTS just added another music video to their 300 million views collection. "Blood Sweat & Tears" is their fourth music video that has reached the 300 million views mark on YouTube.
© 2023 Korea Portal, All rights reserved. Do not reproduce without permission.
Tags:
2018 Billboard Music Awards
,
BTS
,
Taylor Swift
,
BTS Fake Love
,
bts blood sweat and tears
,
Jin
,
Suga
,
J-Hope
,
RM
,
Jimin
,
V
,
Jungkook
,
Kpop
,
K-pop
,
2018 BBMAs