BTS Ready To Take Over Hollywood? Jin, Suga, J-Hope, RM, Jimin, V, & Jungkook Already Found Themselves Management In The U.S.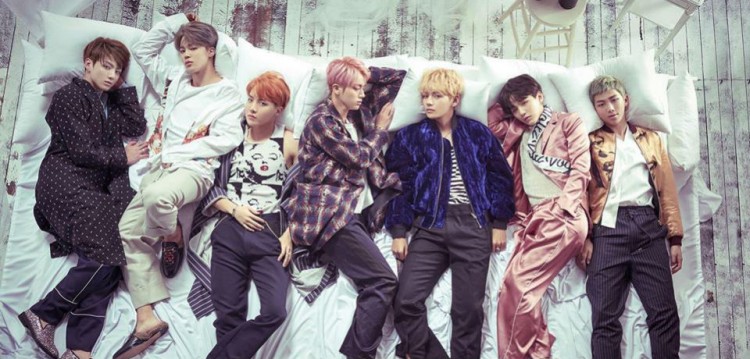 There might only be one BTS member who can speak English fluently, but it appears that the seven-member South Korean boy band is now ready to take over Hollywood! In fact, a new report claims that Jin, Suga, J-Hope, RM, Jimin, V, and Jungkook already found themselves a label to manage their career in Tinseltown.
The luck of BTS seems to have no expiration date as their success keeps on growing more each day. The Big Hit Entertainment boy group is so popular that companies all around the globe are interested in them despite the language barrier.
BTS members Jin (Kim Seok-jin), Suga (Min Yoon-gi), J-Hope (Jung Ho-seok), RM (Kim Nam-joon), Jimin (Park Ji-min), V (Kim Tae-hyung), and Jungkook (Jeon Jung-kook) already got their taste of Hollywood when they appeared at the 2017 AMAs, guested on The Ellen DeGeneres Show, performed at the 2017 Billboard Music Awards, and rounded up the year with their explosive performance on Dick Clark's New Year's Rockin' Eve.
BTS continues its upward trajectory in the American music sphere, and they don't appear to be slowing down at all. In fact, Jin, Suga, J-Hope, RM, Jimin, V, and Jungkook are going to perform at the 2018 Billboard Music Awards that will take place in Las Vegas on May 20. The boys are also expected to appear on The Ellen DeGeneres Show for the second time around.
Since Hollywood welcomed BTS with open arms, it makes a lot of sense that the boys will be working in the United States more often. Brent Battles, from RED Music, accidentally revealed on social media that Columbia Records is now handling Jin, Suga, J-Hope, RM, Jimin, V, and Jungkook in the USA.
After his tweet garnered a lot of attention, Brent Battles swiftly deleted his post. His action made fans think that BTS being managed by Columbia Records may still be a top secret at the moment.
Meanwhile, Korea Portal previously reported that despite all the success that BTS got in Hollywood, the boys would never forget where they came from. Although there are a lot of opportunities falling on their laps right now, they will never leave Korea for Hollywood.
© 2023 Korea Portal, All rights reserved. Do not reproduce without permission.