'Deadpool 2' News: R-rated Superhero Movie Beats 'Avengers: Infinity War'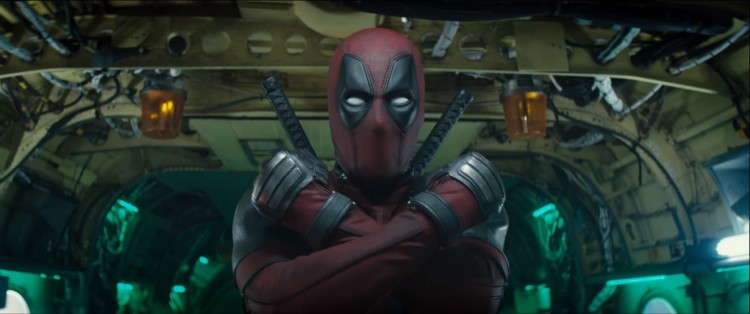 Wade Wilson (Ryan Reynolds) a.k.a. Deadpool has proven that he can defeat Thanos and the Avengers, as his latest movie, Deadpool 2, has dethroned Avengers: Infinity War. This is quite an impressive feat considering Deadpool 2 is actually an R-rated movie and Avengers: Infinity War is PG-13, meaning the latter has more potential customers and therefore more revenue.
Granted, Deadpool 2's victory over Avengers: Infinity War is only limited to the U.S. box office positions. This means that beating Avengers: Infinity War for the top box office spot is not too hard right now since the said Disney Marvel movie is currently on its third week of the premiere, and this usually means that the movie is past its prime since the first week or first two weeks have the most momentum and the weekly revenue only goes downhill from there.
Still, Deadpool 2 opened its first week at an impressive revenue of $125 million in ticket sales from 4,349 theaters in the U.S. and Canada. This, however, is quite far from Avengers: Infinity War's opening weekend of a whopping $258 million in the U.S. alone. It is also worth noting that Deadpool 2 also fell shy of its predecessor's opening week achievement. It can be recalled that the first Deadpool back in 2016 actually accumulated $132 million in the US. So despite Deadpool 2's victory over the waning Avengers: Infinity War, it still fell short of its predecessor.
Time will tell if Deadpool 2 can actually surpass its predecessor in terms of total box office earnings after its theatrical run. Nonetheless, the movie is quite successful both at the box office and the reception, earning favorable scores from both critics and the audience.
Hopefully, Deadpool 2 does not meet the same amount of resistance in the Chinese market as its predecessor since it can be recalled that Deadpool had quite a bit of trouble overseas due to its excessive violence, sex, as well as drug use. China is, in fact, a large part of the market for superhero movies and movies in general and can actually redeem a movie's failed domestic box office earnings in the US.
For now, Deadpool 2 and the people who worked on it can bask in the fact that they beat Avengers: Infinity War and any other movie for the top box office spot in the U.S. and Canada. Fans can definitely expect a sequel should the movie continue its financial success.
© 2023 Korea Portal, All rights reserved. Do not reproduce without permission.