Ryan Reynold's 'Deadpool' Banned In China? Movie Filled With Too Much Violence, Language, Sex?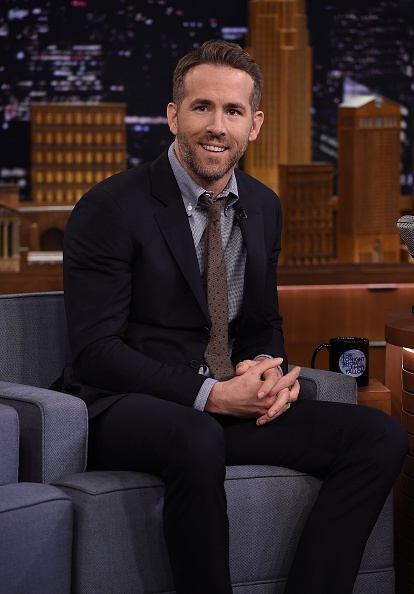 British Board of Film Classification issued 15 certificate for Ryan Reynold's upcoming movie "Deadpool. A 15 certificate is a rating that United Kingdom issues to a film, video recording, or game that should not be seen or purchased by a person under 15 years old. Meanwhile, China banned the film for public viewing.
According to BBFC's official website, the 20th Century Fox's anticipated action comedy film has been given a 15 certificate due to its strong bloody violence, strong language and sex references scenes.
BBFC 's reasons for banning "Deadpool" for children 15 years below has been elaborated also on their website, pertaining to violence, language, and sex.
Violence - strong bloody violence occurs throughout, including sight of blood spurts after shootings and stabbings. There is also sight of gory decapitations and limbs being severed.
Language - there is frequent use of strong language ('f**k', 'motherf**ker'), as well as other cursing terms.
Sex - There are frequent strong sex references, both visual and verbal, including the suggestion of a couple using a sex toy and some crude descriptions of sexual acts.
On the other hand, Reynolds joked about banning his film to China in his latest appearance in "Graham Norton Show" saying, "And in China, it's rated go f--k yourself."
Various reports are saying that the producers of the upcoming film would stick on what they have planned for the movie and would just find a way for it to be released in countries that would ban it.
According to The Hollywood Reporter, the filmmakers of "Deadpool" need to cut some scenes from the movie in order for the Chinese censorship authorities to release the anticipated movie in their country. Although China has no ratings system, State Administration of Press, Publication, Radio, Film and Televison (SAPPRFT) filters unwanted films that are not suitable for their audiences.
Ryan Reynold's "Deadpool" movie is one of the most anticipated film in 2016. Though rumor has it that it won't be released in certain countries due to its content, Marvel's fans worldwide are still pushing the producers of the film to retain what is it in the comics.
© 2023 Korea Portal, All rights reserved. Do not reproduce without permission.