Wanna One Update: K-Pop Boy Band Releases Concept Films For Two Sub-Units Triple Position and Lean On Me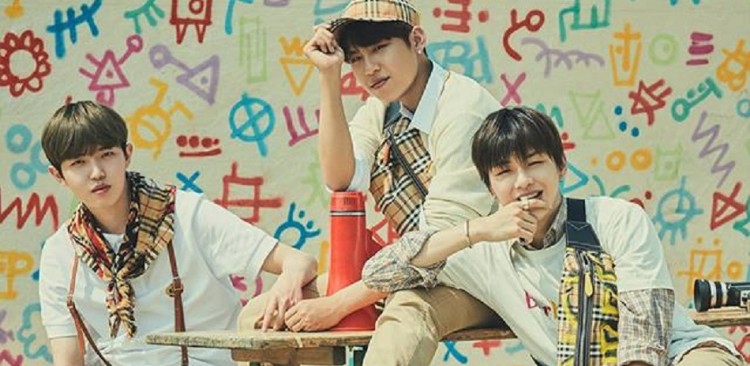 Wanna One has already introduced all of its four sub-units. The K-pop group has released teasers and some promo posters are last two units-Triple Position and Lean On Me.
The Triple Position unit is consists of Kang Daniel, Kim Jae Hwan, and Park Woo Jin. The trio will be collaborating with Zico for their unit track. The Lean On Me unit, on the other hand, is composed of Minhyun, Sungwoon, and Yoon Ji Sung. They will be working with Korean indie rock band, Nell.
Wanna One earlier dropped the first concept films for two other units. The Heal unit features Ong Seong Woo and Lee Dae Hwi. The duo will be collaborating with rapper/songwriter Heize. The No.1 unit is consists of Park Ji Hoon, Bae Jin Young, and Lai Guan Lin and they will team up with the Dynamic Duo. Check out concept films of all four units below.
Wanna One previously announced that the group will be divided into sub-units and will work with several Korean artists. This is the first time Wanna One will be grouped into units. The K-pop boy band also earlier asked their fans to help them choose the name of the sub-units.
Each member of Wanna One offered possible names for the unit. Kang Daniel's suggested name Triple Position led the fans' voting. It was following by Ha Sungwoon's Lean On Me, Dee Daehwi's The Heal, and No. 1 by Park Jihoon.
The sub-units' collaboration tracks will be included in Wanna One special album, titled 1÷x=1 (Undivided). The EP will be released on June 4 in time for the band's first year anniversary.
The first teaser for the special album was also released earlier this month. The clip featured the number "101" which was rearranged to read "Wanna One." Each of the members is shown as they pose or dance while the "divided" and "undivided" words are seen flashing. The teaser ends with the album title, "1÷χ=1" before showing the album release date. Additionally, Wanna One also shared black and white promo posters of all seven members.
Meanwhile, Wanna One will also be embarking on Wanna One World Tour - ONE: THE WORLD starting next month. The K-pop idols will kick off the tour in Seoul on June 1. They will be making stops in 13 different cities throughout the three-month world tour.
© 2023 Korea Portal, All rights reserved. Do not reproduce without permission.