Wanna One News: K-Pop Group To Release Special Collaboration Album On Their First Year Anniversary In June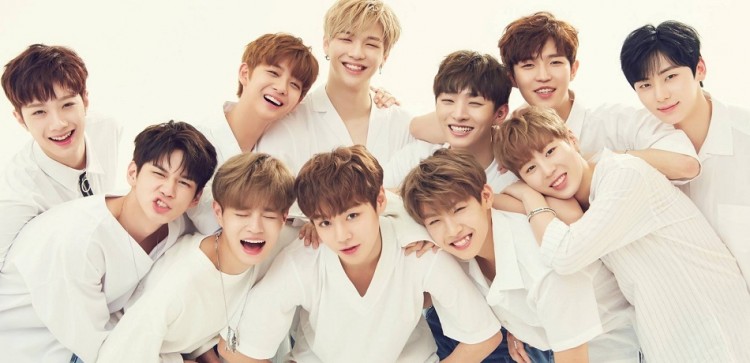 Wanna One will be embarking on major projects in the coming months. The members will team up with four other singers to create their first-ever unit songs. The tracks will be included in one collaboration album which is scheduled for release in June, in time for the band's one year anniversary.
Wanna One works as a group ever since the band was formed through the second season of survival reality TV series Produce 101 in June 2017. No member has released a solo single or does collaborations with other artists. This is the first time that the group will be divided into sub-units and will work their music with other singers.
The process of how the group will be split into units will be revealed in the band's music reality show, Wanna One Go. The group members will be working with Dynamic Duo, Block B's Zico, Nell, and Heize. The collaboration process will also be laid out in the band's show. Wanna One is expected to perform their unit songs at the Seoul stop of their world tour from June 1 to June 3.
"Wanna One is preparing unit songs with 4 other singers. The detailed process of the Wanna One members teaming up with the artists and releasing their unit songs will be revealed through their reality show," Wanna One label YMC Entertainment revealed.
Wanna One Go: X-CON

And World Tour

Aside from collaboration projects with several singers, the band will also kick off the third season of their TV program, titled Wanna One Go: X-CON. It is slated to premiere in May. Check out the sneak peek for Wanna One Go: X-CON below!

Meanwhile, the K-pop idols have also confirmed their world tour dates from June to August of this year. This will be the group's first-ever full-length concert. They have done several "show-con" and "fan-con" events before, but the show in June will be unlike this.

The first stop of Wanna One world tour, titled One: The World, will be in Gocheok Sky Dome in Seoul, South Korea from June 1 to June 3. So far, the other Korean artists who have held concerts at Gocheok Sky Dome are BTS, EXO, BIGBANG, and SECHSKIES.

The group will also bring their concert into 12 more cities around the world. They will be making stops in major cities in the U.S. such as San Jose, Dallas, Chicago, and Atlanta. Wanna One will also visit Singapore, Jakarta, Kuala Lumpur, Hong Kong, Bangkok, Taipei, Manila, and Melbourne in Australia.

Ticket pre-sales for Wanna One's fan club will start on Tuesday (April 17) from 8 p.m. to 11:59 p.m. KST. The public sale of tickets will be on April 19 at 10 p.m. KST. Wannables may make online bookings here.

The band is currently promoting their second extended play, 0+1=1 (I Promise You). It was released on March 19 along with the title single "Boomerang." The EP has sold 800,000 copies so far.

© 2023 Korea Portal, All rights reserved. Do not reproduce without permission.