Lee Seo Won Officially Removed From 'Music Bank' Following Sexual Assault Of Female Colleague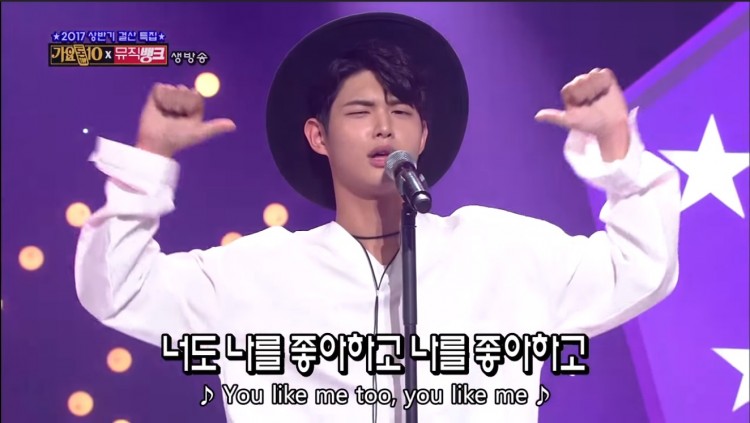 Lee Seo Won is definitely starting to feel the repercussions of his recklessness, as his career is taking quite a dive right now. This is soon after the public discovered his sexual misconduct with one of his female celebrity colleagues. Now, the 21-year-old star may be losing more than just his young career.
One of Lee Seo Won's commitments in the entertainment industry of South Korea had let go of him a few days after the actor and MC went public with the crime. Previously, Lee Seo Won's identity was unknown along with the female colleague he molested and threatened, but his own agency soon dropped his name and did not cover up for him. Investigations are also nearly complete on the matter, and Lee Seo Won may be facing trial for sexual assault and physical threats against the still unnamed celebrity he attacked.
Now, Lee Seo Won has lost his right to be a part of KBS2's Music Bank of which he is an MC. This was after KBS2 also confirmed the sexual misconduct reports to be true via Lee Seo Won's entertainment agency, Blossom Entertainment. This leaves Music Bank's Solbin with backup MC hosts for the show in Lee Seo Won's permanent absence until KBS2 finds a suitable replacement for the actor and MC.
Initially, Music Bank was not intent on removing Lee Seon Won and wanted to confirm everything first and check the validity of the claims. This was to make a proper assessment of the matter before coming to a final decision. The decision was quick, however, thanks to Blossom Entertainment being adamant with their decision to publicize Lee Seo Won's crime and not hide his identity.
In addition to losing his stint at Music Bank, Lee Seo Won also lost his role in tvN's upcoming drama titled About Time, which is quite a big blow to the young man's career. Though no matter what age the celebrity is, sexual offenses should never be treated lightly in the entertainment industry.
Meanwhile, Blossom Entertainment has apologized on behalf of Lee Seo Won and claimed that the young star is now deeply reflecting on his actions. Still, Lee Seo Won himself has yet to make a public apology for his crimes against the said female celebrity he assaulted. Hopefully, this sort of impunity against female stars in the entertainment industry does not happen again, and Lee Seo Won's case should serve as a warning to all sexual offenders.
© 2023 Korea Portal, All rights reserved. Do not reproduce without permission.