'Rick and Morty' Gets Renewed For A Whooping 70 Episodes; Show Creators Shower Together During Announcement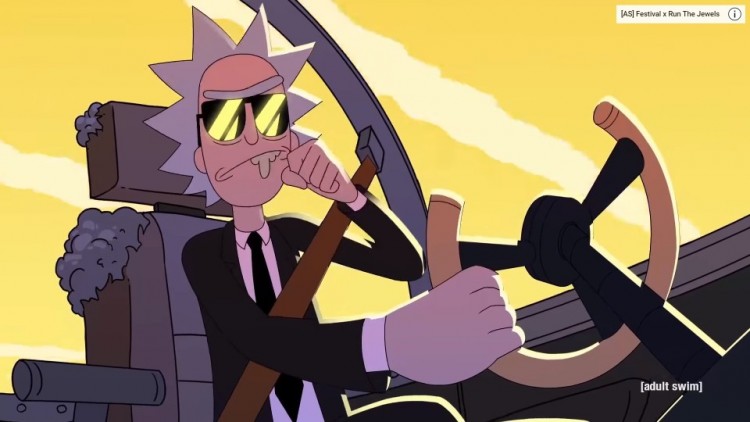 After several alternate reality hijinks and a rainbow of rumors including cancellations and show delays, Adult Swim's Rick and Morty Season 4 is finally back on track. The show has been renewed again for its home channel Adult Swim, though fans might have to wait for a long while since there are no official announcements for a new season yet.
Though fans might want to keep it together for this new info before they lose it like Morty does, here it is: the show has been officially greenlit for 70 more episodes! That's 70 more Ricks and Mortys and goodness knows how many more seasons—you can almost hear Rick maniacally blabbering about more seasons in the background, preferably while eating McNuggets with Szechuan sauce.
Basically, it is now set in stone, and both Adult Swim and creators Dan Harmon and Justin Roiland owe the fans 70 more episodes. That should be at most, seven more seasons if each one were to have 10 episodes each. This is perhaps in consolation to the lack of any new announcements for the fourth season of Rick and Morty which got a lot of fans wondering what has become of the show. Usually, a new season gets announced or teased during this time of the year with the start of a new season airing during the middle of the year.
This was quite a big revelation and undertaking for everyone involved in the production of Rick and Morty, that Dan Harmon and Justin Roiland announced it while showering together, presumably fully naked. The two did this daring announcement stunt with a video they uploaded on Instagram which has now amassed more than 126,000 views at the time of writing. Of course, no genitalia was shown or any obscenity since both Dan and Justin are somewhat wholesome people, regardless, it shows how close the two are since they are the creative heads for Rick and Morty.
Still, this is more of an assurance that Rick and Morty will be around for a long while, and not necessarily an assurance of when the Season 4 of the show will arrive. Right now, there is still no official word on when the next season will come out, and the Dan Harmon and Justin Roiland duo are known for taking their time with the production.
© 2019 Korea Portal, All rights reserved. Do not reproduce without permission.