'Running Man' 2018: AOA's Seolhyun Set For Appearance Alongside WINNER, MOMOLAND, WJSN Following 'Section TV' Incident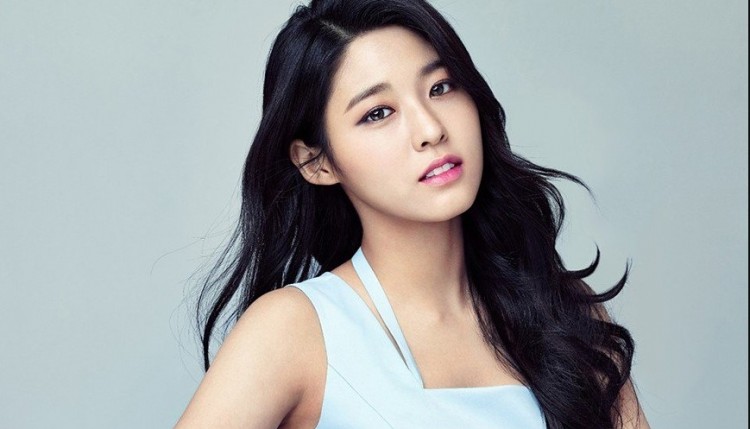 An upcoming episode of Running Man is set to be truly filled with major celebrities. It has just been confirmed that members of WINNER, MOMOLAND, and WJSN are to make an appearance in the beloved TV show. In addition to that, AOA member Seolhyun will be joining her fellow idol Hyejeong in the highly anticipated episode. The guest appearance is one of Seolhyun's first since Section TV came under fire for broadcasting an edited version of the controversial photoshopped image of the singer.
Fans still couldn't stop talking about the viral picture which allegedly photoshopped Seolhyun's head on the body of an unidentified naked woman. Interestingly, Section TV managed to make matters worse for the AOA idol when they launched an investigation into the incident and somehow aired the image itself in the episode. Not surprisingly, fans immediately defended Seolhyun by saying that sharing the photo caused the singer harm. The Korea Communications Standards Commission (KSCC) has since decided to look into the broadcast. But is it possible that Seolhyun will finally speak up about the controversy in the upcoming episode of Running Man?
According to Soompi, Seolhyun and Hyejeong of AOA recently filmed their guest appearance on Running Man along with WINNER's Mino and Seungyoon. The idols will reportedly be joined by JooE of MOMOLAND and WJSN's Dayoung. It is still unclear when the episode will air, but there is a possibility that fans will get to see all of the celebrities together this month. For some fans, the Running Man episode is certainly a way for them to check how Seolhyun is doing after dealing with the embarrassing photoshopped image.
Seolhyun is not the only celebrity who has suffered from an embarrassing situation made worse by Section TV. In 2017, fans defended Song Hye Kyo after the TV show aired her Instagram posts, leading to an official warning being passed by KCSC earlier this year. Hopefully, the AOA idol will find similar justice for the airing of her photoshopped picture.
While Seolhyun has had a truly career-wreaking embarrassment, her fellow Running Man guest JooE endured a funny one. In a recent appearance in Salty Talk, the MOMOLAND idol reportedly froze at the sight of hundreds of fishes in an aquarium in Vladivostok, Russia. Although fans thought it was hilarious, JooE also admitted that she had a grave fear of fishes since childhood. Hopefully, the singer can deal with the possible traumatic experience in time for her appearance on Running Man. Catch JooE, Seolhyun, Hyejeong, Mino, Seungyoon, and Dayoung on Running Man later this May.
© 2023 Korea Portal, All rights reserved. Do not reproduce without permission.