BTS 2018 FIFA Russia World Cup: Jin, Suga, J-Hope, RM, Jimin, V, & Jungkook Enjoy Their Coca-Cola While Anticipating For The Game [PHOTOS]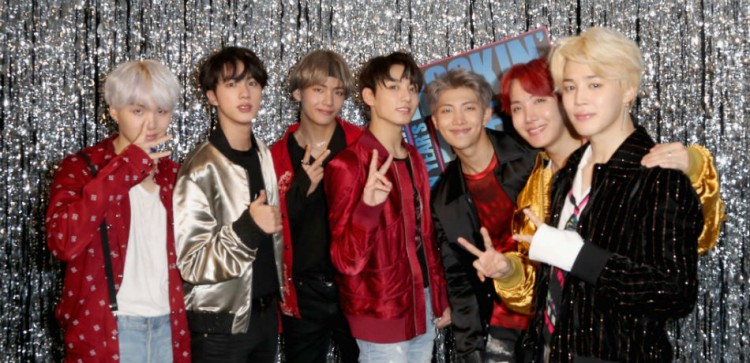 The 2018 FIFA Russia World Cup will be the 21st FIFA World Cup, and it is one of the most highly-anticipated events in the sports community at the moment. However, not all football fans are excited about the upcoming international competition. However, K-pop fans have also become interested, and it's all because of BTS.
BTS has undoubtedly expanded their brand from the time that they debuted. While the seven-member South Korean boy band that was formed by Big Hit Entertainment started off as singers and dancers, they are now considered product endorsers and even became a part of the 2018 FIFA Russia World Cup.
In fact, the latest product that they are a part of is from a huge company. Coca-Cola took notice that BTS stars Jin (Kim Seok-jin), Suga (Min Yoon-gi), J-Hope (Jung Ho-seok), RM (Kim Nam-joon), Jimin (Park Ji-min), V (Kim Tae-hyung), and Jungkook (Jeon Jung-kook) have quickly become a global sensation. With their growing popularity, the soft drink giant teamed up with the boys to create a campaign for the 2018 FIFA Russia World Cup.
Coca-Cola released more photos of BTS for the 2018 FIFA Russia World Cup campaign. The Big Hit Entertainment boy group flaunted their modeling skills in a series of snaps and showed them having so much fun, laughing and cheering as they held the popular drink in their hands.
With the 2018 FIFA Russia World Cup only a month away, the photos showed the BTS singers anticipating the game while enjoying their Coca-Cola. Jin, Suga, J-Hope, RM, Jimin, V, and Jungkook wore an all red ensemble and fully decked out in Coca-Cola merchandise.
Despite endorsing a product that is made by a company in the United States, BTS was also wearing some accessories to promote their homeland. In one of the photos, a South Korean flag was seen on V's scarf. J-Hope took it up a notch and held a South Korean flaglet.
BTS X COCA-COLA | 2018 FIFA World Cup D-30 support photo released #방탄소년단 #BTS pic.twitter.com/x8RGeaIv67

— Suga Updates! (@sugaupdates) May 13, 2018
The 2018 FIFA Russia World Cup will begin on June 14 and will end on July 15. BTS, on the other hand, is gearing up for their comeback with Love Yourself: Tear on May 18. They will also be performing at the 2018 Billboard Music Awards on May 20.
© 2023 Korea Portal, All rights reserved. Do not reproduce without permission.