David Beckham's Son Cruz Beckham Might Join K-Pop According To Reports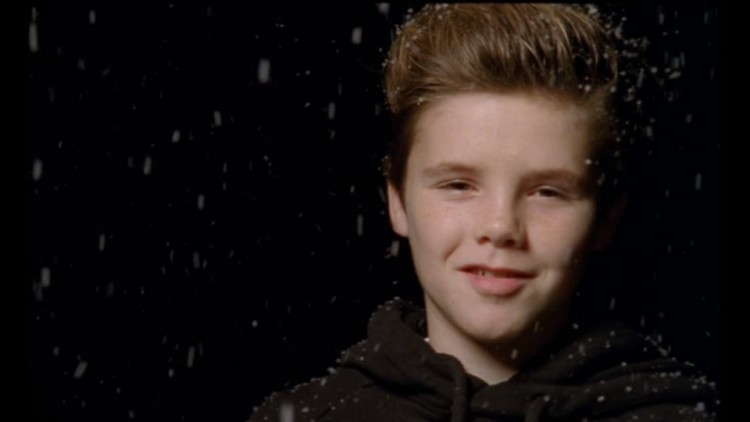 David Beckham's stellar family is expanding in popularity beyond sports, particularly his third son Cruz, as the boy is rumored to be auditioning for a role in the entertainment industry. The 13-year-old Beckham, however, apparently chose an Asian entertainment market instead of Hollywood.
Reports have surfaced that Cruz Beckham is poised to choose a Korean Entertainment label named STARDIUM, which is the label formed by former Fantagio CEO formed after being removed by its biggest shareholder back in January. Specifically, Cruz was auditioning for a role in The Man, a 10-man "actortainer" group similar to 5urprise. There is no confirmation yet on whether Cruz was chosen for the role, but it can be assumed that he was not the only one who auditioned.
Meanwhile, STARDIUM itself released a short statement saying that it has been unaware that Cruz Beckham was auditioning for one of their male groups before the rumors starting gaining buzz. With that in mind, STARDIUM then plans to check all the participants more thoroughly since they have admitted to having hundreds of them both in and out of Korea. Right now, they only have to check the foreign participants and look out for Cruz Beckham.
Should the rumors ring true, then there is a good chance that Cruz Beckham might get accepted, and him becoming a K-pop star certainly is a unique and unheard of prospect for the Beckhams. Surely this will also make his father proud of him, starting off young as a celebrity and taking his inherited good looks to the K-pop industry. This means David Beckham's face might become more familiar in South Korea once Cruz ages a bit more, and assuming he took after his father's appearance.
So far, David Beckham and his wife Victoria have had a successful 20-year marriage, and the fruits of their parenting labor have started to pay off even in Cruz Beckham. Should David plan out more children, then they surely will be welcome in the entertainment industry since Cruz seems to have a penchant for entertainment if the rumors are anything to go by. For now, fans of K-pop might have to sit and wait for STARDIUM's audition results.
© 2019 Korea Portal, All rights reserved. Do not reproduce without permission.