Bora To Visit Sunggyu During Mandatory Military Service; Promises Cafe Date After Discharge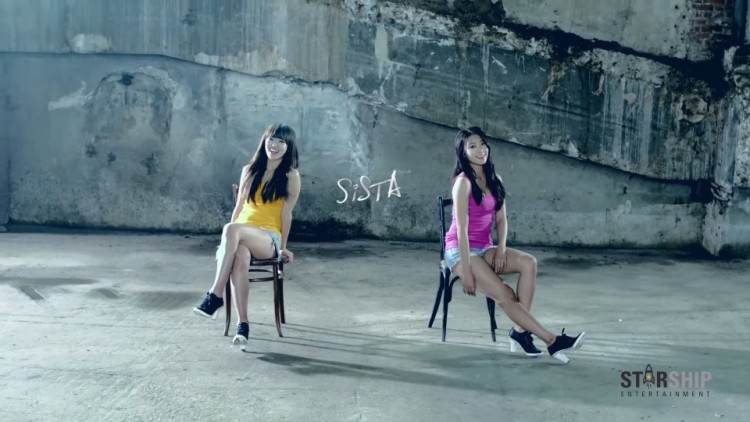 INFINITE's Sunggyu will not feel too lonely and left out in the camp during his mandatory military service tour as his friends have assured him of their visits. One important visit though was promised by none other than South Korean singer and actress Yoon Bo-ra a.k.a. Bora.
On May 13, it can be recalled that Bora posted an Instagram photo which was taken back in 2016. The picture included her and Sunggyu in the forefront with a few friends in the background. Bora mentioned that she posted this since Sunggyu is now going to military service and he will undoubtedly be missed. It is also worth noting that they looked vastly younger on the said Instagram photo than they are now.
This was just a day before Sunggyu entered the military training camp on May 14, and Bora posting an old photo might have meant that the two did not have time to meet each other up before Sunggyu entered the camp. Perhaps since preparations were quite hectic, and Sunggyu's buzz cut might not be an appropriate get-up for a last friendly date before getting busy in the military.
There is also the fact that Sunggyu just announced his mandatory enlistment a week before getting enlisted. Meaning his friends might not have enough time to make preparations for his departure. Still, Bora promises visits to Sunggyu and also a visit to an "Escape the Room" cafe when his service is over. This means 2020 though and is still a long while before it happens, so Bora will have to make do with regular visits in the meantime.
Apart from that, Bora also urged Sunggyu to stay healthy and look after himself in the military camp. As it is, Bora also seems quite occupied with her new ventures. The former SISTAR member was recently spotted at dance practice with her friend, dancer, and choreographer, Honey J. This was back on May 10, three days after Sunggyu announced that he was going to mandatory military service.
For now, it seems Bora will have to do as Sunggyu's fans do, which is to wait for his eventual discharge from military service in two years time. At least Bora will have the luxury to visit Sunggryu though, unlike the fans, so stay tuned for when this happens, and who knows, maybe they might even decide to be more than friends once he gets out. Though fans of Bora and Feeldog might find that too weird.
© 2022 Korea Portal, All rights reserved. Do not reproduce without permission.