INFINITE's Sunggyu Prepares For Mandatory Enlistment; Bids Farewell To Fans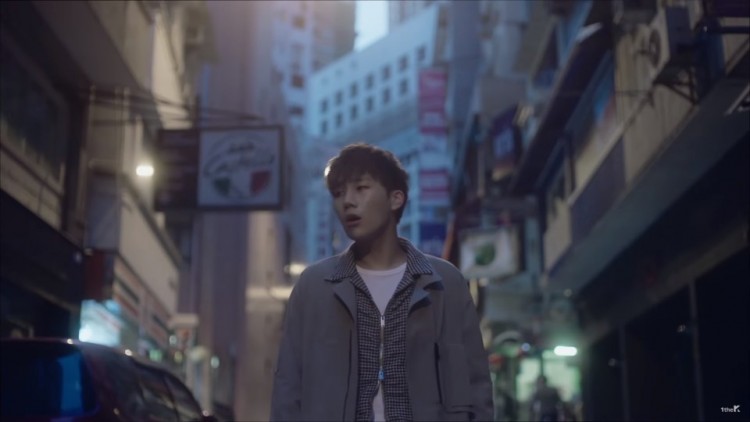 It appears that South Korean male group INFINITE just had a man down, namely Kim Sung-kyu a.k.a. Sunggyu as their member bids farewell to the group and his fans. This is temporary though since he will be back after quite a while to fulfill his mandatory military service to his country.
On May 14 Sunggyu entered his army training center where the 29-year-old INFINITE member showed up with a buzz cut ready for service. He waved goodbye to his fans as they will have to wait for about two years before they get to see Sunggyu in his usual K-Pop hairstyle again and performing on stage. There was not much to worry about though since Sunggyu seems quite happy with what's happening to him and even had a smile on his face as he waved goodbye. Unfortunately, he was not as lucky as BamBam of GOT7.
His enlistment came entirely as a shock because he only announced it barely a week before actually starting his military service. It can be recalled that Sunggyu made the big announcement during his solo concert at Kyung Hee University Peace Hall on May 7. This felt more like a farewell concert for a lot of fans due to its abruptness. Still, Sunggyu was able to finish his show during that day despite the surprise.
Sunggyu also stated that he did not really plan on saying anything regarding his mandatory military service beforehand. Though fans sure are thankful that he changed his mind since it will give them time to picture a Sunggyu-less INFINITE and mentally prepare for it.
Sunggyu will be the first in INFINITE to undergo mandatory military service, and while he is expected to be out in 2020, he could still miss a lot of things happening to his group. As for his fans, they will miss Sunggyu as he is one of the most memorable members of INFINITE.
Sunggyu was most often noted as a member of INFINITE and as an individual for his confidence and sass, something which a lot of his co-members probably experienced in spades. Despite this confidence, Sunggyu still has a right amount of humility in him evident in his self-deprecating jokes. Not to mention that he is also the proclaimed smartest member of the group, though that may be up for debate. For now, all that is left for fans is to wait for Sunggyu, similar to what happened to Big Bang's G-Dragon whose service ends in 2019.
© 2019 Korea Portal, All rights reserved. Do not reproduce without permission.