SEVENTEEN 2018: Seungkwan Drops Fun Personality To Scold A Rebellious Boy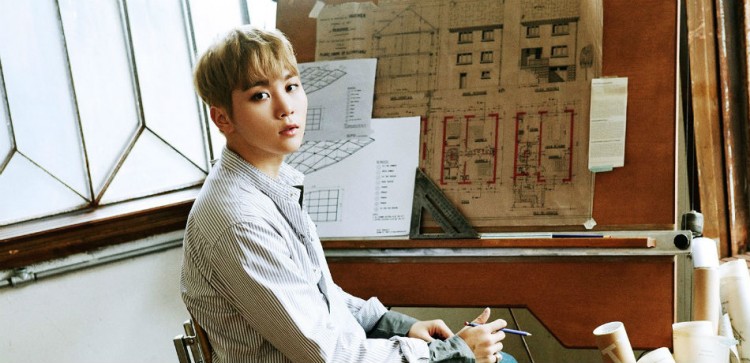 SEVENTEEN's Seungkwan is arguably the funniest member of the South Korean boy band. However, the singer is also known for showing his real emotions in every situation that he is in. So when he felt that a rebellious boy was just a little too much for him, he dropped his fun personality to give him a piece of his mind.
The 20-year-old South Korean singer was a guest of KBS2's Hello Counselor on May 14 along with other idols. When Seungkwan heard a mother sharing about her rebellious son, the SEVENTEEN singer couldn't contain himself and got emotional about it.
The mother shared that her son was caught smoking and was kicked out of school. But despite the consequence of his actions, the concerned mom revealed that her son still continually gets in trouble.
Seungkwan was so hurt with what the son did to his mother that he broke down in tears after hearing the story. The SEVENTEEN singer then took the opportunity to reach out to the rebellious son, in an attempt to make him think about his mistake.
"You will realize one day how much your parents dedicate their lives for you," Seungkwan tearfully said. "I really hope that day comes to you soon." The SEVENTEEN star's words also made the mother break down in tears.
Seungkwan and the other SEVENTEEN members have always noted how much they appreciated their family for the love, support, and understanding that they have given to them. Being a part of the Korean entertainment world since 2015, and working hard for years before their debut, the idols were left with no choice but to be away from their family and friends to focus on their careers.
Seungkwan felt that the rebellious son doesn't know how lucky he is to have his mom beside him all the time, so it was understandable why the singer reacted the way he did. Although he didn't yell at the rebellious boy to make him realize his mistakes, the SEVENTEEN singer's words are enough to get his message across.
© 2019 Korea Portal, All rights reserved. Do not reproduce without permission.