SEVENTEEN 2018: Here's Why SVT Is The Ultimate Bias Group Wrecker Of BIGBANG, BTS, & More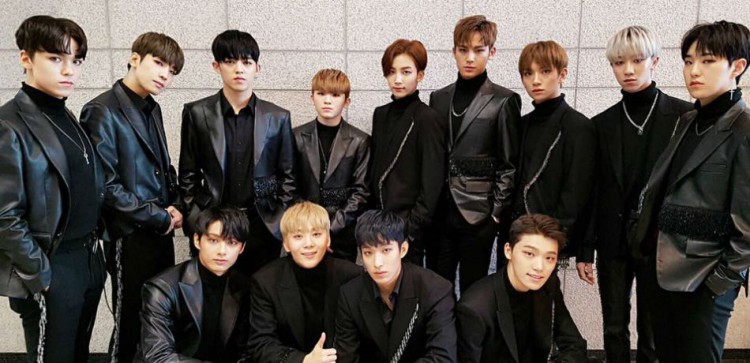 Although SEVENTEEN is not considered a newbie in the K-pop world, they are still fairly fresh, only being formed by Pledis Entertainment in 2015. Despite being a young group, the 13-member band has quickly become the ultimate bias group wrecker of older groups like BIGBANG and BTS.
SEVENTEEN may have a lot of members, but they know how to promote everyone strategically. The group usually performs as a whole, but they also formed a subunit to showcase each member's strengths and specialties.
The Hip Hop Unit consists of S.Coups, Wonwoo, Mingyu, and Vernon. The Vocal Unit has five members, Jeonghan, Joshua, Woozi, DK, and Seungkwan. Then Jun, Hoshi, The8, and Dino are part of the Performance Team of SEVENTEEN.
Even though SEVENTEEN has been divided into three separate groups, they have more performances altogether than in their subunits. In fact, the boys are best known for their synchronization, which is very hard to achieve given the fact that they are more than a dozen in one group.
What made SEVENTEEN different from most of the other K-pop groups is that they are heavily involved in the composition, choreography, and production process since their debut. SEVENTEEN was then dubbed as a "self-producing" idol group.
S.Coups, Jeonghan, Joshua, Jun, Hoshi, Wonwoo, Woozi, DK, Mingyu, The8, Seungkwan, Vernon, and Dino's talents just can't be denied that they started to make other fans question their loyalty to their bias group. Allkpop noted that "many fans who hadn't fallen deep into the trap of stanning a group experienced being a diehard K-Pop fan for the first time with SEVENTEEN."
SEVENTEEN is known for their catchy yet unique songs, and they add a sweet and complicated choreography to it. Their voices compliment each other very well, and they cleverly add the rap parts in certain areas of the songs without sounding forced.
SEVENTEEN is also stylized as SVT. Although the three letters are just a shortcut for their group name, fans took the liberty to fill in the meaning of each letter: S for Synchronization, V for Visual, and T for Talent.
© 2023 Korea Portal, All rights reserved. Do not reproduce without permission.