BTS News & Update: Mnet To Reveal 'BTS Comeback Show,' NetEase Cloud Music To Feature Group's Hit Songs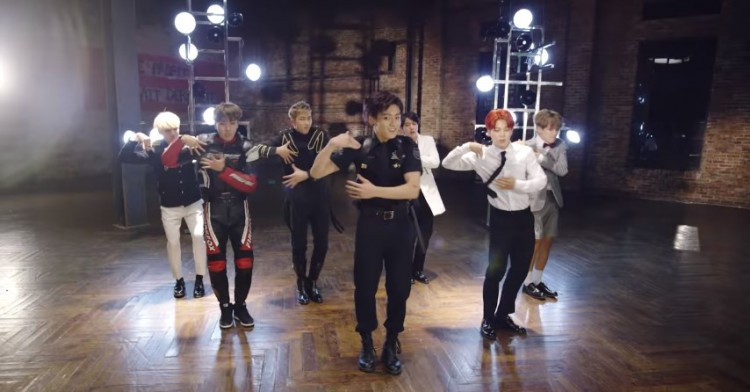 The ARMY is now patiently waiting for the much-awaited return of BTS with the imminent release of their new album, Love Yourself: Tear. But, aside from that, V, Suga, Jin, Jungkook, RM, Jimin, and J-Hope will also come back to Korean TV with Mnet's BTS Comeback Show.
BTS will reveal their invaluable talent in dancing and singing on BTS Comeback Show featuring Love Yourself: Tear's title and B-side tracks. The show will also reveal the group's special videos that include some members pretending like they are part of the ARMY. It, too, will give a glimpse of how the K-pop idols take a rest in their own unique ways and the stories behind the making of their upcoming LP.
To recall, this is not the first time BTS made a comeback show ahead of the release of their new album. V, Suga, Jin, Jungkook, RM, Jimin, and J-Hope also did the same thing when they unveiled Love Yourself: Her, Metro reported.
BTS Comeback Show will air simultaneously on Mnet, Mnet Japan, YouTube, Facebook, and JOOX on Thursday, May 24, at 8:30 p.m. KST. However, BTS is first set to unveil their new album's title track at the upcoming 2018 Billboard Music Awards on Sunday, May 20, while Love Yourself: Tear will be officially released on Friday, May 18.
Meanwhile, BTS will also conquer China's leading music platform, NetEase Cloud Music. The music and video streaming service just signed a partnership agreement with the group's agency, BigHit Entertainment. With that, the music channel is going to release V, Suga, Jin, Jungkook, RM, Jimin, and J-Hope's list of hit songs.
NetEase Cloud Music holds Chinese audience the most, but it can be seen that K-pop is now also very popular. According to Digital Music News, the music platform is signing as many "lucrative K-pop deals" as possible. In fact, in March, it successfully got the music copyrights of another South Korean-based music label, S.M. Entertainment. This is said to be another move to offer more K-pop songs to its audience.
On the other hand, NetEase Cloud Music's agreement with BigHit Entertainment comes with the license to play BTS' hit songs. This includes "Mic Drop (Steve Aoki Remix feat. Designer)," DNA," "Spring Day," "Not Today," "Blood, Sweat & Tears," "Fire," "Dope," and "I Need U." The music and streaming service will also help the entertainment company promote its artists and music.
© 2023 Korea Portal, All rights reserved. Do not reproduce without permission.
Tags:
BTS
,
bts comeback show
,
Mnet
,
Love Yourself: Tear
,
ARMY
,
V
,
Suga
,
Jin
,
Jungkook
,
RM
,
Jimin
,
J-Hope
,
Love Yourself Her
,
NetEase Cloud Music