TVXQ Returns On Stage For 'CIRCLE - #welcome' Concert; Gets Support Of Girls' Generation, Super Junior, SHINee, Red Velvet, NCT, BoA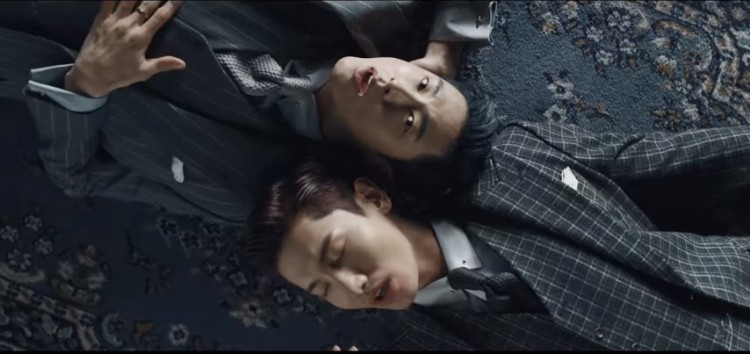 TVXQ's two-day concert, titled CIRCLE - #welcome, in Seoul on Saturday, May 5, and Sunday, May 6, was graced by a lot of SM Entertainment artists who showed their support to their labelmate. Girls' Generation members, Super Junior, SHINee, Red Velvet, NCT, BoA, and a lot more were seen at the Jamsil Sports Complex to watch the group's first concert in Korea after almost three years.
TVXQ's two-day concert was evidently a success as it was attended by 22,000 concertgoers. In fact, on the first day of their performance, BoA shared a short video of herself on Instagram while having fun at the event along with SHINee's Minho. "We're so excited! As for what song this is, that's a secret..." she captioned the clip.
On the other hand, Minho also shared some photos with the TVXQ members. NCT's Taeil, Jisung, Jaemin, Chenle, Johnny, Yuta, Renjun, Hae-chan, Kun, and Jeno also have some snaps with U-Know Yunho and Max Changmin.
On the second day of the TVXQ two-day concert, Super Junior's Eunhyuk, Girls' Generation's Taeyeon and Hyoyeon, and Red Velvet's Yeri, Wendy, Irene, and Seulgi graced the event to show their support to Changmin and Yunho. NCT members Mark, Jungwoo, Jaehyun, Ten, Doyoung, WinWin, Taeyong, and Lucas were also there. Unexpectedly, Lee Seung Gi also attended the event to surprise the duo.
In March, after their military service, TVXQ released their eighth Korean studio album, New Chapter #1: The Chance of Love; and now, U-Know Yunho and Max Changmin officially returned to the concert stage with CIRCLE - #welcome.
During their performance, Changmin explained the real meaning behind CIRCLE - #welcome. "The meaning behind the concert's name 'CIRCLE' is the path that we traveled to stand before our fans [today]," the TVXQ member said, per Soompi.
Meanwhile, it was earlier reported Changmin donated 55 million won or about $51,160 to Green Umbrella Child Fund, a global children's welfare charity. The TVXQ member's initial goal is to help the children suffering from illnesses and diseases around the world. As May 5 was children's day in Korea, he said he wanted the sick kids to be as happy as any other kid on the celebration of their special day. "[I] hope that they can achieve their dreams and grow up healthy," he said.
© 2020 Korea Portal, All rights reserved. Do not reproduce without permission.