BTS Popularity May Help Other Asian Artists Expand Fan Base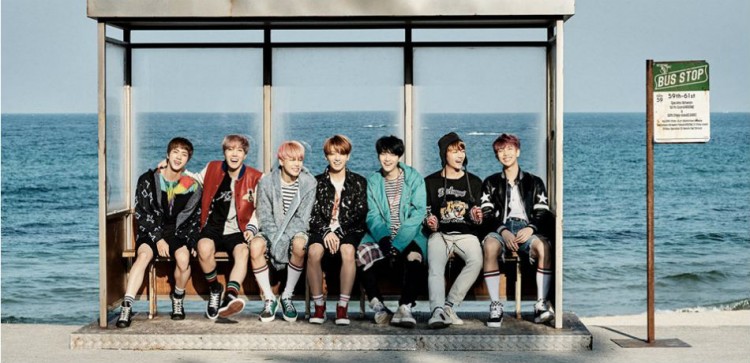 Despite being a fairly young K-pop band, BTS has quickly taken the world by storm. The seven-member South Korean pop group has been breaking record after record, and there is a high chance that their popularity will open up doors for other Asian artists as well.
The K-pop industry is very competitive as multiple groups are being formed rapidly, so one must be exceptionally well to be noticed. Although they are now living their dreams, BTS members Jin (Kim Seok-jin), Suga (Min Yoon-gi), J-Hope (Jung Ho-seok), Rap Monster (Kim Nam-joon), Jimin (Park Ji-min), V (Kim Tae-hyung), and Jungkook (Jeon Jung-kook) also had their share of struggles for they are being represented by a rather small company, Big Hit Entertainment, rather than label giants YG Entertainment and S.M. Entertainment.
However, their talents just can't be denied, and they quickly garnered a stable fan base, called the ARMYs. These dedicated fans helped BTS put their name out there and helped them reach the ultimate stardom as they are now known worldwide.
Although BTS is not the first Asian group to have won international awards, their mega-popularity has definitely paved the way for other groups in overseas markets as well. With the curiosity for what other Asian artists can do, music lovers all around the world have become more open-minded to know what's in store for such. In fact, The Japanese Times reports that Japanese artists who can't seem to get a break in the US are now being given the chance because of BTS.
Despite having just one member who can understand and speak English, the band has been invited to several shows outside Korea, like The Ellen Show and American Music Awards. Jin, Suga, J-Hope, Rap Monster, Jimin, V, and Jungkook have already won multiple awards outside Asia, and a lot of Hollywood celebrities started to take notice of the boys' potential.
Their super successful AMAs 2017 performance has reminded everyone that non-English acts can also be big in the Western world. During these appearances, the BTS members have always shown humility, and they never fail to thank their fans for the love and support.
© 2023 Korea Portal, All rights reserved. Do not reproduce without permission.