BIGBANG Military Enlistment: K-Pop Stars Still Make Billboard List Despite Absence Due To Mandatory Service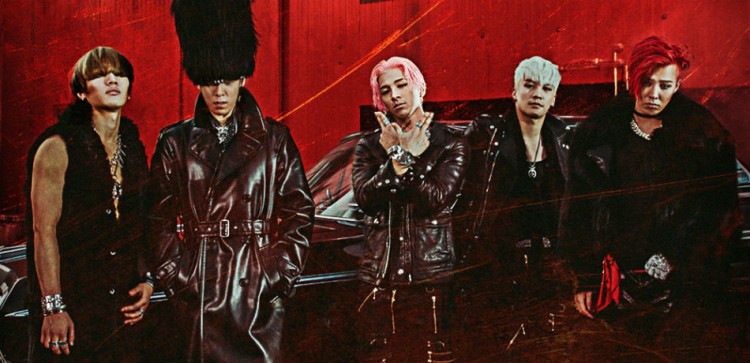 BIGBANG was and will always be considered one of the most successful K-pop stars in history. Although the boys are currently on hiatus since most of the members are serving their mandatory military services, it does not mean that their work is already forgotten. In fact, the YG Entertainment stars still managed to be a part of a prestigious list despite their absence in the industry.
Even though four of the five members are currently serving their military duties, BIGBANG still managed to make it to Billboard's "100 Greatest Boy Band Songs Of All Time" list. With their popularity and experience, it was actually quite expected for the boys to be a part of the list, but it just made it more meaningful that they were in it while being absent in the K-pop scene.
BIGBANG's "Fantastic Baby" has reached the number 27 spot on Billboard. The site then explained that "It would be incredibly difficult to imagine what K-pop would look like without BIGBANG's game-changing 2012 hit 'Fantastic Baby.' "
This just goes to show that although there were a lot of popular groups being formed after BIGBANG, like BTS, EXO, Wanna One, SHINee and SEVENTEEN, the YG Entertainment boy band is still a hot competition. In fact, most of these younger groups are huge fans of BIGBANG themselves and were inspired by them.
Choi Seung-hyun (T.O.P), Kwon Ji-yong (G-Dragon), Dong Young-bae (Taeyang), Kang Dae-sung (Daesung), and Lee Seung-hyun (Seungri), better known as BIGBANG, have been in the business as a group for more than a decade, which is very rare in the K-pop world. Bands were always cursed when they reached the five-year mark, which resulted in disbandment.
However, BIGBANG did not only survive the K-pop curse, the YG Entertainment superstars even went full throttle and reached the 10-year mark without breaking a sweat. But as expected, T.O.P, G-Dragon, Taeyang, Daesung, and Seungri's luck came to a screeching halt when they were left with no choice but to do their mandatory military enlistment.
© 2023 Korea Portal, All rights reserved. Do not reproduce without permission.
Tags:
BIGBANG
,
bigbang military
,
bigbang enlistment
,
Kpop
,
K-pop
,
T.O.P.
,
G-Dragon
,
Taeyang
,
Daesung
,
Seungri
,
BTS
,
Seventeen
,
EXO
,
SHINee
,
YG Entertainment