BIGBANG Military Enlistment: YG Entertainment To Have A 'Family World Tour' Despite Absence Of Company's Biggest Artists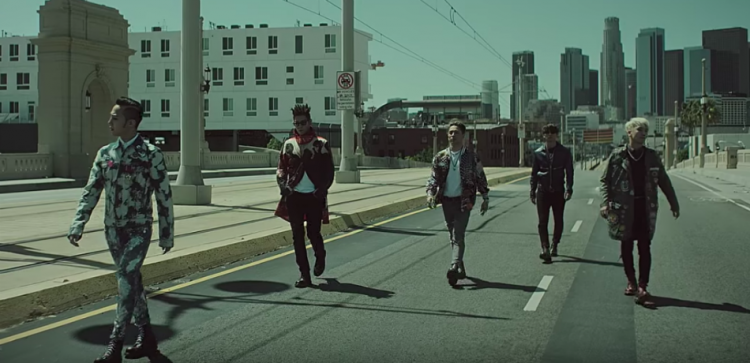 YG Entertainment has produced some of the biggest artists in K-Pop history. However, the company has recently faced some backlash, claiming that it is no longer part of "The Big 3." On top of that, YG also has to deal with the fact that the members of its biggest band, BIGBANG, are currently serving their mandatory military services. Now, a new report revealed that famous South Korean entertainment company is going to hold a "YG Family World Tour" soon.
YG Entertainment is known for bringing all its artists in one big show, which is called the "YG Family World Tour." However, the last time that the company held this kind of event was back in 2014, when all the members of BIGBANG were still active, and 2NE1 has not disbanded yet. The tour took place in five countries and was attended by over 400,000 fans.
Now, an exclusive report revealed that "YG Family World Tour" is happening again despite the absence of BIGBANG. According to the new scoop, YG Entertainment is planning to hold the event for the second half of 2018. Multiple artists will be performing like iKon, WINNER, and Black Pink.
BIGBANG members Choi Seung-hyun (T.O.P), Kwon Ji-yong (G-Dragon), Dong Young-bae (Taeyang), Kang Dae-sung (Daesung), and Lee Seung-hyun (Seungri) have always been known as the top artists of YG Entertainment, and they have formed a special bond with the company's CEO Yang Hyun-suk. Unfortunately, due to their military duties, it is quite impossible for these boys to be a part of the upcoming "YG Family World Tour."
Out of the five members of BIGBANG, Seungri is the only one who is still not serving his military enlistment. The 27-year-old singer, songwriter, record producer, actor, and entrepreneur has previously revealed that he will finish his scheduled engagements first before enlisting. Seungri could possibly join the "YG Family World Tour" as a representative of BIGBANG.
Oldest BIGBANG member T.O.P, on the other hand, has faced a shocking controversy while serving his military duties in 2017. The 30-year-old rapper, singer, songwriter, record producer and actor was suspended after his marijuana scandal. Since these kinds of cases are very controversial in South Korea, T.O.P's enlistment has been kept on the down low after it was resumed earlier this year.
© 2023 Korea Portal, All rights reserved. Do not reproduce without permission.