Obama Warned Trump His Biggest Challenge Is North Korea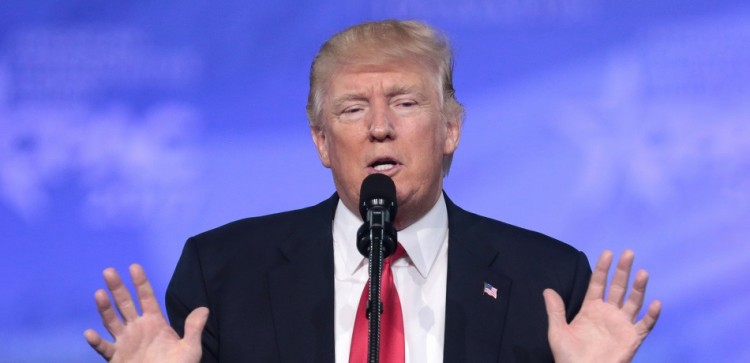 Despite what his critics might say about him, President Donald Trump finally did what his predecessors could not do— get the opposing North and South Korean leaders to talk and, hopefully, finally put to end their decades-old war. Such accomplishment is no small feat as even former president Obama actually told Trump that dealing with North Korea could be his presidency's biggest challenge.
Trump's Biggest Challenge
The international community knows just how difficult it is to deal with North Korea. The nation just won't bow down to international pressure to stop its nuclear program. On the contrary, North Korea continually launched missile after missile in a series of testing to improve its ballistic weapons' reach and accuracy. These actions clearly showed Pyongyang's defiance and served as a clear warning to potential enemies that its nuclear-capable missiles may soon have the range to reach their intended targets.
Even former president Obama knew just how big of a challenge his predecessor will be facing. As recalled by ABC News Chief White House Correspondent Jonathan Karl, Obama even warned Trump that dealing with North Korea could be the biggest challenge his administration would ever face.
"I remember well when President Obama had his first meeting with President-elect Trump," Karl recalled, "and he said that the biggest challenge in the new president's agenda was going to be North Korea, and it looked -- I mean it looked very dark, and now there is -- there is an opportunity."
'Unpredictability' Helped Spur Peace Talks
The opportunity that Karl is referring to is North Korea's surprising willingness to ease tensions with its southern counterpart. On April 18, 2018, the North surprised the world by announcing that it will discuss a peace treaty with its southern neighbor, a move that could finally end the 60-year-old war in the Korean peninsula.
Surprisingly, there are those who believe that a few of President Trump's traits may have helped spur the Korean peace treaty. For instance, Democrat Representative Adam Schiff believes that the presidents "unpredictability" and "bellicosity" might have even played a role.
"I think it's more than fair to say that the combination of the president's unpredictability and indeed, his bellicosity had something to do with the North Koreans deciding to come to the table," Schiff responded when asked whether Trump deserve credit for the historic talks.
Trump supporters, on the other hand, seem to have already given him credit. When President Trump arrived at a Michigan rally on Saturday, he was greeted with chants of "Nobel" from the crowd.
© 2019 Korea Portal, All rights reserved. Do not reproduce without permission.