First Openly Gay K-Pop Idol Holland Teases New Song And New Album Coming Up + A World Tour; Talked About LGBTQ in Korea And More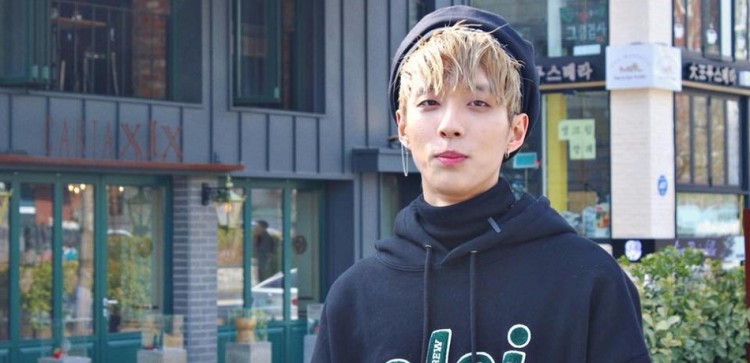 K-Pop idol Holland has talked about his future plans including a new album this year and a world tour. The first openly gay Korean idol also opened up about his debut single "Neverland," his sexuality, Korea's LGBTQ community and more.
In an interview with SBS Pop Asia, Holland hinted that his new album is coming up this year and a world tour is also in the works. The K-pop artist said he will be releasing another song this spring, while his debut album might drop in autumn.
The South Korean solo artist officially debuted earlier this year with the song "Neverland." The music video of his first song gained great attention and was given an R rating due to its portrayal of a gay romance. So far, "Neverland" has over 8 million views on YouTube.
"I actually knew it would be R-rated before I even shot the MV ... Initially, there was no kissing scene at all in the video. The director told me that the MV would be R-rated if we insert a kiss scene, so I decided to go ahead with it. I wanted to know how others would react to that. What I wanted was for people to actually talk about this issue more openly," Holland said.
K-Pop Idol Holand on LGBTQ Issues
Holland said he understands that being a member of the LGBT+ community is still taboo in Korea. He clarified that he is not pushing for marriage equality in Korea because he understands that the country is not ready for it right now. Holland said all he wants is for Koreans to openly talk about the issues of the LGBTQ community.
"This issue is still taboo in Korea. These issues are not dealt with by the media and many think it's a difficult issue to talk about but I don't agree with that. Communication is key for us to move forward." He said.
Holland first admitted that he was gay to his close friend during his middle school days. He became a victim of bullying since. To date, no other Korean idol publicly admitted that they are gay or lesbian.
Holland As Solo Artist
Holland is gaining popularity since his debut in January. He, however, admitted that he is more known in other countries than in Korea. Holland thinks it's because he is not getting enough media attention in his home country.
The Korean artist said he is promoting himself and his new song, "Neverland," on his own right now. He is a solo act in the real sense of it. He doesn't have an agency to handle his promotion and he is doing everything on his own including promoting himself on social media platforms. Fortunately, he gets help from friends he met at an art college when he did the "Neverland" MV.
Holland revealed that he attended an art college to learn and meet people who can help him with his career plans. The K-pop idol said it's because of these people that he was able to create the music video of "Neverland" on a very limited budget.
© 2023 Korea Portal, All rights reserved. Do not reproduce without permission.