BTS Song 'Fire' Made North Korean Audience Freeze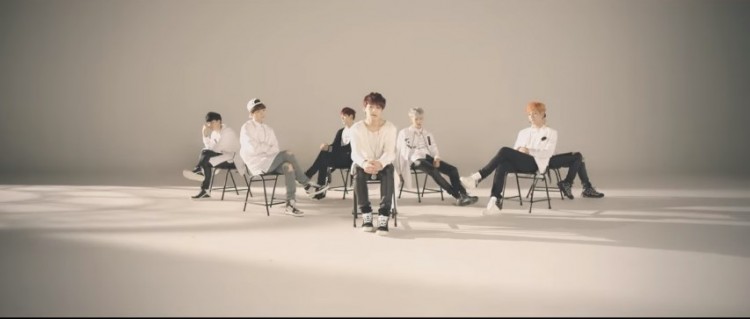 The North Koreans appeared to be flabbergasted upon hearing BTS' "Fire" when South Korea's World Taekwondo (WT) performed in front of them. Formerly known as the World Taekwondo Federation (WTF), the group joined the South Korean artists in Pyongyang.
The athletes showed their talent in front of 2,300 North Koreans for about 50 minutes. They first performed to the tune of "Ignite, Light One's Chest." Their moves turned from smooth transitions to intense movements.
But, when the BTS song "Fire" played, the North Korean audience seemed to be surprised and then they froze. Everyone stopped cheering for South Korea's World Taekwondo group, although they tried their best to bring the hype once again. However, no one knew the reason they were stunned by the song.
According to All Kpop, the North Korean crowd might be taken aback by the song's lyrics and theme. It has been known that BTS' "Fire" is about encouraging the scared youth to stand up for themselves and live however they want as they are the ones who are holding their lives.
In fact, one netizen believes that the North Korean viewers were flustered as they are not familiar with neither BTS nor their music. "Lol! That hilarious, once 'Fire' came on they all became still," another said.
Evidently, no one from the famous South Korean boy bands was seen in the recent North Korea concert. In fact, according to ABC News, they were not invited. A professor at the Institute for Peace and Unification Studies in Seoul Philo Kim explained that Kim Jong-un's country is still very conservative about seeing men singing and dancing. So, watching known K-pop boy bands performing on stage, displaying their dynamic moves, would definitely be too much for the people in Pyongyang to see.
Meanwhile, talking about BTS, the "Mic Drop" singers have been nominated for TIME magazine's The Most Influential People of 2018. Other nominees for the said category are big names like Beyonce, U.S. President Donald Trump, South Korean President Moon Jae In, Barack Obama, Mark Zuckerberg, and Susan Wojcicki.
Voting for TIME magazine's The Most Influential People of 2018 started on March 28 and will end on April 17. For those who want to vote for their favorite South Korean boy band, BTS, visit TIME Magazine's website. The winners will be announced on April 19.
© 2023 Korea Portal, All rights reserved. Do not reproduce without permission.