Seoul Will Build More Prayer Rooms For The Muslim Tourists By Summer 2018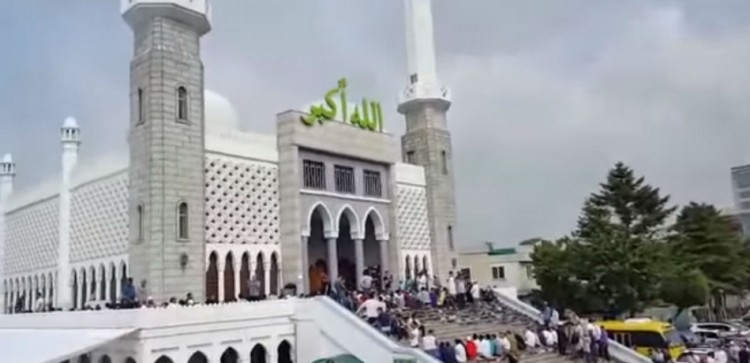 Since the people from Muslim community are bound to pray at their specified time, the Seoul Municipal Government has declared recently that it is preparing to build prayer rooms for the Muslim travelers. The rooms are expected to be ready and available for use to the tourists by May this year.
The Seoul Municipal Government plans to invest USD 200 million for creating prayer rooms
According to The Korea Times, the city government has fixed a budget of around 200 million to build more prayer rooms at popular tourist destinations by summer. In Seoul, only 14 prayer rooms were listed. Three of those are at the tourist destinations, four at the university campuses, six at various hospitals and one at Seoul Central Masjid in Itaewon, Seoul. The Malaysian government offered an amount of USD 33,000 in 1962 for a mosque to be built in Seoul. However, the plan was later canceled due to inflation.
Rise in the number of Muslim tourists since 2014
The count of Muslim visitors to South Korea has been increasing since 2014, whereas the number of visitors from the Middle East and Southeast Asia crossed 985,858 in 2016. The count got a 33 percent increase from 2015's recorded number of visitors 740,561.
The Korea Tourist Organization further shared the information that the proportion of Muslim visitors augmented to 5.6 percent in 2015 and 5.7 percent in 2016. Even research performed by the organization came to an understanding that the satisfaction pertaining to religious matters among the Muslim tourists from various parts of the world was low. Although a good number of tourists enjoyed visiting shopping venues like Dongdaemun (aka Tongdaemun) market and Namdaemun market, they had inadequate prayer rooms to perform praying at their stipulated hours.
The Seoul Municipal Government is planning for new prayer rooms at the visitors' information centers in the major tourist spots. The rooms are said to be minimum 6.6 square meters in size. The places will be segregated for men and women and furnished with the Holy Quran including a device to indicate Qibla (the direction of Kaaba in the Hejazi city of Mecca). The city government has come to this decision after accumulating opinions from the religious experts and Muslims living in South Korea.
© 2023 Korea Portal, All rights reserved. Do not reproduce without permission.