North Korea Willing To Give Up Nuclear Weapons And Suspend Ballistic Missile Tests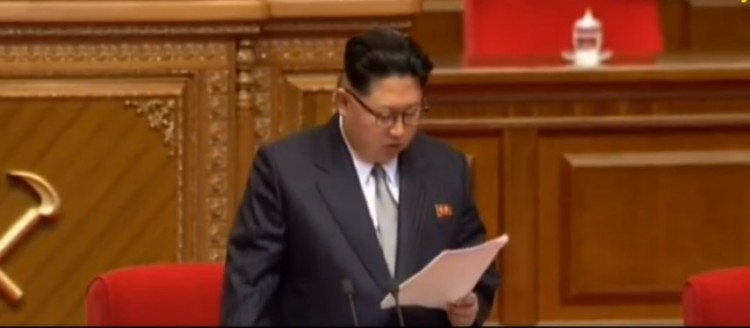 North Korean leader Kim Jong Un said that he is open to surrender his country's nuclear weapons and put off the nuclear and missile tests in a meeting with the South Korean officials. The Supreme Leader is willing to do this upon negotiating with the United States of America, an ambassador confirmed on Tuesday, March 6.
"The North Korean side clearly stated its willingness to denuclearize," a statement from President Moon Jae-in's office revealed. The country also cleared that it has no reason to keep its nuclear weapons if the threat to their country is gone and the security is assured to be safe.
According to New York Times, if this statement is supported by North Korea, then this will be the first time that Kim Jong Un revealed his willingness to give up his nuclear weapons. This, of course, could possibly happen when he managed to assure the country's safety from the U.S.
"The North expressed its willingness to hold a heartfelt dialogue with the United States on the issues of denuclearization and normalizing relations with the United States," the statement continued to say.
However, North Korea firmly said that its nuclear weapons are not for "bargaining away." Kim Jong Un's country also guaranteed that there will be no nuclear and ballistic missiles tests while the talk is taking place.
Additionally, after the South Korean diplomats finished their two-day visit in Pyongyang, Korea Peninsula's two nations agreed to hold another meeting on the countries' border. In the same statement from President Moon Jae-in's office, it revealed that it will be graced by the two states' leaders.
It also disclosed that the two Korean countries are going to begin on "working -level discussions" in preparation for the next meeting. This is going to be held in the Freedom House, the South Korean building in Panmunjom - the truce village that sits astride the border.
Also, the two nations are about to install a hotline where they could reach each other directly. This is, evidently, another milestone in an effort to keep the peace in the two Korean countries - a first time since Kim Jong Un leads North Korea in 2011.
© 2023 Korea Portal, All rights reserved. Do not reproduce without permission.