Lee Joon Attempted Suicide Debunked, Sheds Light on Suicide Rate in South Korea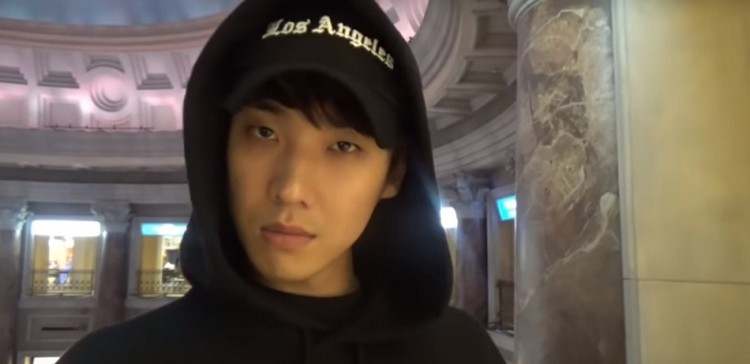 Lee Joon's agency has denied a report that the Kpop star-turned-actor tried to commit suicide while in the military. Prain TPC has stressed that the report is false and Lee is doing fine while serving his mandatory military time. A report that the former MBLAQ member tried to take his own life stemmed from a local media outlet in South Korea.
The report alleged that Joon slit his wrist and confessed to his ranking officer his suicide attempt. It added that Joon was also transferred to "Green Camp" because of his behavior. The camp is an education program for soldiers who are having a hard time dealing with military life.
Prain TPC stressed in a statement that they have talked to the actor's family and confirmed that there is no truth to such report. Lee Joon was enlisted in the South Korean military in October 2017. He is set to be discharged on July 23, 2019.
"The reports that Lee Joon showed a superior officer his wrist and said that he had attempted to commit suicide, or that he is currently in the 'Green Camp' program, are completely false. We have confirmed that these reports are untrue through Lee Joon's family," the agency stated.
"Lee Joon's family is very shocked by the original reports that were published, and we ask that media outlets refrain from covering the reports out of respect for Lee Joon and his family," it added.
Suicide Rate in South Korean Military
The country's entertainment industry continues to break grounds in the international arena. Hence, more opportunities are now being presented to the younger generation. However, South Korea continues to require a minimum of 21 months military service to its citizens as the number of young Koreans who are unwilling to serve seems to be rising.
The South Korean military has been known for indoctrinating tough discipline. It is a tough mental challenge especially for young soldiers, not to mention the isolation from the society during training. Aside from mental suffering, harsh physical treatment on junior soldiers appears to be a norm as well in training camps. Apparently, these causes the increasing number of suicides in the camp.
Suicide Deaths of Korean Celebrities
The allegations of suicide attempt are not new among Korean stars. Apparently, this is connected to their rigorous schedule, intense rivalry, and the pressure of high expectations brought by stardom. Unfortunately, not all reports are just rumors.
Recently, 34-year-old actor Jun Tae Soo was found dead in his apartment. The star has been battling depression for a long time. The K-Drama actor was known for his role in the Korean remake of The King and I. In 2011, he made headlines when he attacked a taxi driver and two cops while he was under the influence of alcohol.
In December 2017, SHINee lead singer Jonghyun also died in a suspected suicide. The note he left indicated that he is suffering from depression.
© 2019 Korea Portal, All rights reserved. Do not reproduce without permission.