'While You Were Sleeping' Soars to Highest-Ever Ratings Despite 'Lee Jong Suk's Curse'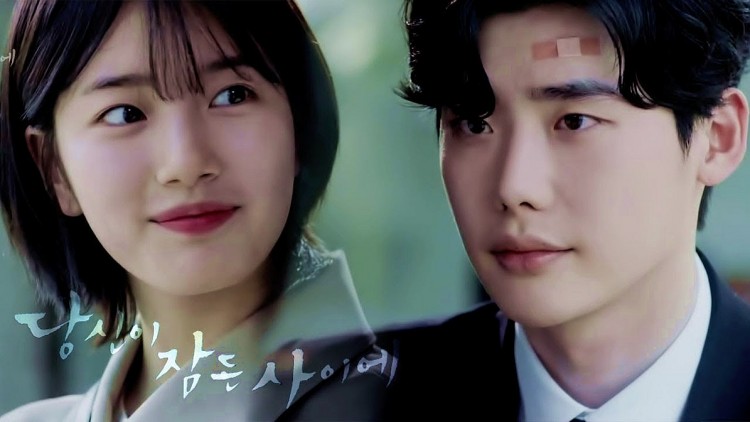 SBS drama "While You Were Sleeping" achieved double-digit ratings for the first time on October 18. It is currently the most popular Wednesday-Thursday primetime drama in Korea, although former timeslot winner "Hospital Ship" remains close behind.
Soompi reports that "While You Were Sleeping" got 8.6% of the nationwide audience share for the first half of its October 18 broadcast, and 10% for the second half. That marked the first time the SBS drama garnered a rating of at least 10%.
Last week on October 12, "While You Were Sleeping" pulled in 9.7% of viewers, the drama's previous highest rating, notes Kdramapal. MBC's "Hospital Ship" beat it slightly with a 10% rating for that night. But the medical drama actually came slightly behind the SBS romance on the previous night. "While You Were Sleeping" and "Hospital Ship" remain locked in a tight rivalry with neither one dominating the other.
"While You Were Sleeping" is a supernatural drama starring Suzy and Lee Jong Suk. Suzy plays the role of an unemployed journalist who experiences prophetic dreams of other people's calamities. Lee Jong Suk plays a prosecutor who is her love interest.
The SBS show has been very good at building up buzz and general audience interest. Last week, "While You Were Sleeping" was named the most buzzworthy Kdrama, as reported here. The show has been releasing OST track MVs and other promotional materials.
The most recent promotional video captures cute behind-the-scenes moments between Suzy and Lee Jong Suk. Soompi notes that the clip shows the actors trying to get their lines right despite being bothered by the cold weather. Lee Jong Suk and Suzy both forget their lines, and the actor quips to her, "You're under Lee Jong Suk's curse."
The video also features a scene of Suzy acting surprised when Lee Jong Suk appears behind her. The crew is seen to be delighted at the cuteness on display.
© 2019 Korea Portal, All rights reserved. Do not reproduce without permission.