'Because This Is My First Life' Starts Slow On The First Day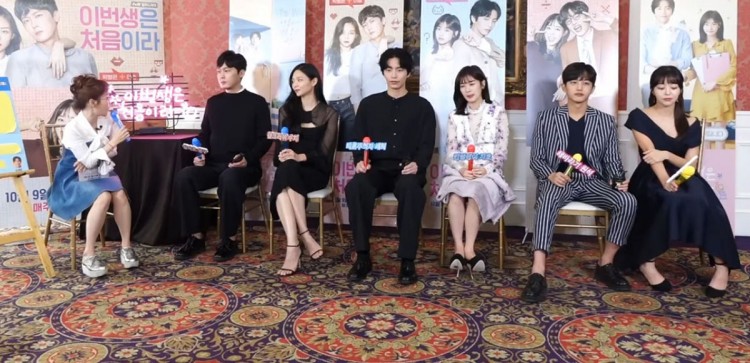 A new show "Because This Is My First Life" has recently started to air on tvN. On the first day of the show, it received a nationwide rating of 2.0% and 2.4% rating in Seoul.
The romantic show has Jung So Min and Lee Min Ki in the lead role. The other main cast includes Lee Som, Kim Ga Eun, and Kim Min Suk. On October 9, the star cast of the show came together to express their excitement for their drama's premiere.
While interacting with the media, Jung So Min (Yoon Ji Ho) said, "I think it's a drama that will narrate the stories about families, lovers, and more. I think the audiences, especially the youth will be able to connect to it and also be comfortable." Jung So Min plays the role of an assistant screenwriter who is in search of a home.
As Soompi quotes, Lee Min Ki said, "It's a cute and funny romantic comedy that touches upon issues that many of the youngsters go through and so could relate to it." Lee's character is a man who has somehow bought a house but now has to pay a lot of debt.
Woo Soo Ji, played by Lee Som, will be a character who is a cool and confident person who has her own sense of what a relationship should be like. She also requested the audience to enjoy the show as much they had while shooting on the set. Meanwhile, Park Byung Eun, who plays the 'macho, one-way man' Ma Sang Gu, said, "We hope that viewers will be able to relate to a lot of things in our drama and have a good time watching it."
"Gabi" actress Kim Ga Eun will play a character whose dream is to get married and become a housewife, while Kim Min Suk will play the role of her long-time boyfriend, Shim Won Suk. Talking to the media, Kim Ga Eun said, "We hope to be a funny and approachable drama to our viewers," while Kim Min Suk added, "Viewers will see three different couples and it will be a great choice for them to choose any of their favorites. I am sure audiences will not be able to switch to any other channel."
© 2018 Korea Portal, All rights reserved. Do not reproduce without permission.