Heart Attack: New Study Suggests That Consuming This Type Of Food Lessen The Risk; Research Reveals
by
Elon A.
/ Oct 10, 2017 07:28 AM EDT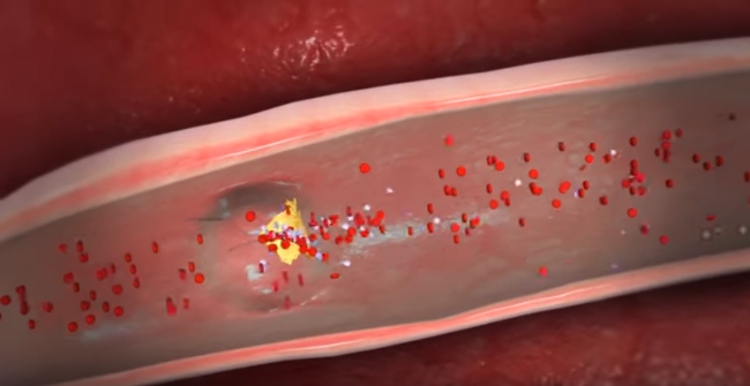 Heart attack and strokes are one of the leading causes of deaths worldwide. Thus, some may say that it is because of the unhealthy lifestyle. A lot of studies have already been conducted on how to fight this type of heart disease. Thus, a recent study suggests that eating bananas every day may help prevent this deadly disease.
The new study revealed that food that is high in potassium. The famous example would be bananas. Acceding to the research it can stop the fatal blockages from occurring. It can also inhibit the hardening and narrowing of arteries, according to Independent.
The researchers at the University of Alabama conducted the study with the help of live mice. The mice were at risk of heart disease. They worked through the molecular events in the cells in culture. The UAB experts then determined a causative link between the reduced dietary potassium and vascular clarification in atherosclerosis. Also, together with it, they have studied the uncovered underlying pathogenic mechanism.
In the study, mice were fed with either low, normal, or high level of potassium. The results revealed that the arteries of the mice fed with low-potassium diet became significantly harder. They have found that low-potassium elevated intercellular calcium in the vascular smooth muscle cells. Via potassium transport channel called the inward rectifier potassium channel. It was then accompanied by activation of several known downstream mediators. It includes that protein kinase C and the calcium-activated cAMP response element0buding protein or CERB.
As follows, the vital mineral is thought to help prevent heart attacks and stroke in humans. However, eating too much of these can cause stomach ache, nausea, and diarrhea. Dr. Mike Knapton, from the British heart foundation who acknowledge the new study also mentioned that not eating enough potassium leads to the hardening of arteries. He told the Sun that "With more research, we might be able to see if the disease forms in humans in a similar way and develop treatments."
© 2018 Korea Portal, All rights reserved. Do not reproduce without permission.