North Korea Fires Missile Over Northern Japan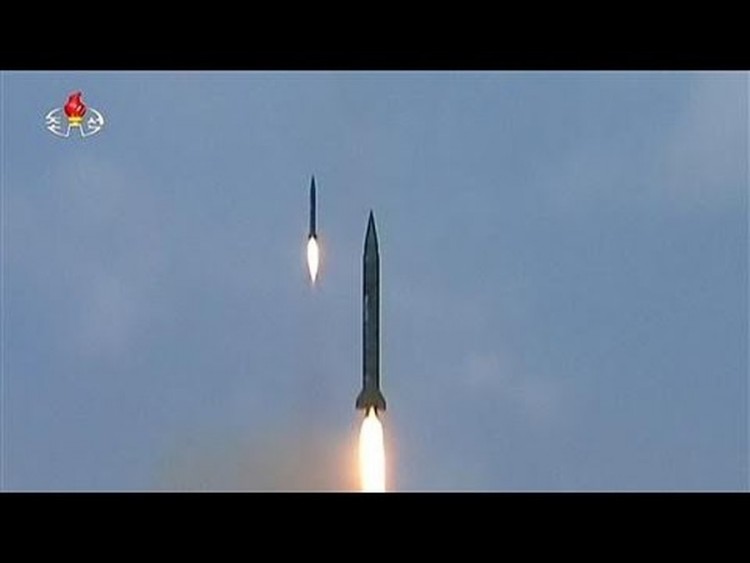 In a show of defiance, North Korea conducted an early morning launch that sent an intermediate-range ballistic missile towards Japan. Japanese Chief Cabinet Secretary Yoshihide Suga said the missile soared across the airspace of Hokkaido, the northern island of Japan, and fell into the Pacific Ocean some 2,000 km (1,240 miles) east of Japan.
This marks the second North Korea missile firing in less than three weeks, following a similar missile launch on August 29 that also flew over Hokkaido. The new missile achieved a significantly higher altitude and longer trajectory than August's rocket. South Korean military officials said that the missile reached a height of about 770 km (480 miles) in a flight that lasted 19 minutes and covered a distance of about 3,700 km (2,300 miles). That's far enough for it to have been able to strike Guam, a U.S. territory in the western Pacific Ocean notes BBC News.
In another recent provocative act, North Korea performed a nuclear bomb detonation test on September 3. The Washington Post reports that the U.S. Strategic Command chief, Gen. John E. Hyten, is assuming that the nuclear test involved a hydrogen bomb and that North Korea has the capability to build one.
The nuclear test may have spurred nations to support increased sanctions against North Korea. On Monday, the U.N. Security Council unanimously passed a resolution that put a tighter cap on North Korea's oil imports and a ban on its textile exports, among other tough measures. The United States had pushed for a total oil embargo but settled for a cap after closed-door negotiations with China and Russia.
In response to the U.N. resolution, Pyongyang issued a statement that explicitly threatened the destruction of the U.S. and Japan, and called for the U.N. to be dissolved. The Guardian reports that the statement talked about sinking Japan into the ocean and turning the U.S. mainland into ash.
© 2018 Korea Portal, All rights reserved. Do not reproduce without permission.