North Korea Missiles: Combined Force Of 'THAAD' Is Not Enough To Stop The Missiles
by
Elon A.
/ Sep 12, 2017 09:09 AM EDT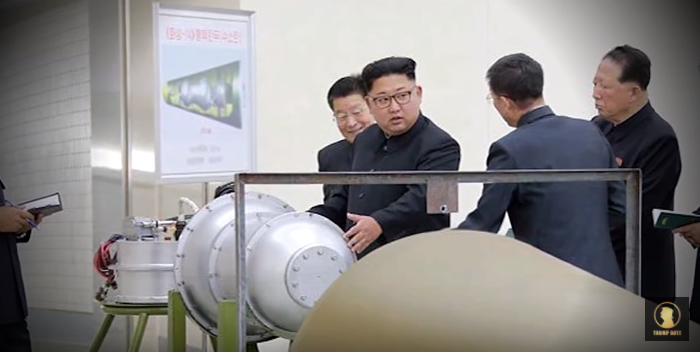 Missiles from North Korea have been in the headlines lately. Thus, countries around the world have been preparing their defense in case one of those missiles attacks their specific territory. The country that has been the concern of this news is South Korea, as it is located the nearest.
South Korea has been preparing their defense. Of which is the THAAD, it is an anti-missile system. The United States had to overcome the political resistance from locals and diplomatic and economic pushback from China, for them to get the anti-missile. However, the system has its limitations.
The Terminal High Altitude Area Defense system or THAAD is currently positioned on Seongju County of North Gyeongsang Province. The system is designed to intercept the missiles within its range that cover 124 miles or 200 kilometers. The southern parts of the country are being covered within that area. However, the capital of the said country which is Seoul, which is so far the most populated, is not. This would be the first limitations.
The second limitation is that the THAAD system is shocked and overwhelmed. Even if it has covered the Seoul metro area, it may not be able to shoot down all the missiles coming in the way of the North Korea is able to launch multiple short-range missiles. Simply because Seoul is located 18.6 miles or 30 kilometers from the border and it is the closest point.
Meanwhile, in an interview, Professor Kim Dong-yub from the Institute for Far Eastern Studies said that "It's harder to catch a low ball that comes at high speed than to catch a ball that comes at you in a parabolic trajectory. The same applies to a missile defense.The THAAD becomes useless for South Korea if a missile comes below the interception altitude and at a high speed," according to Yahoo Finance.
In line, South Korea has around eight batteries of the Patriot defense system. The United States separately manages around the same number in there. However, some of the experts said that the system is not enough to counter the overwhelming missile attack even the efforts of the both countries are being combined.
Furthermore, Rand Corp. who is a defense analyst Bruce Bennett told CNBC that "Patriot has a much smaller range. North Korea can fire outside those areas. These batteries are not mutually reinforcing. They tend to be spread out to different places." Also, the exact locations of the Patriots are classified.
© 2018 Korea Portal, All rights reserved. Do not reproduce without permission.