Kylie Jenner: Unexpected Reason Behind Her Lip Surgery Revealed
by
Elon A.
/ Sep 12, 2017 09:32 AM EDT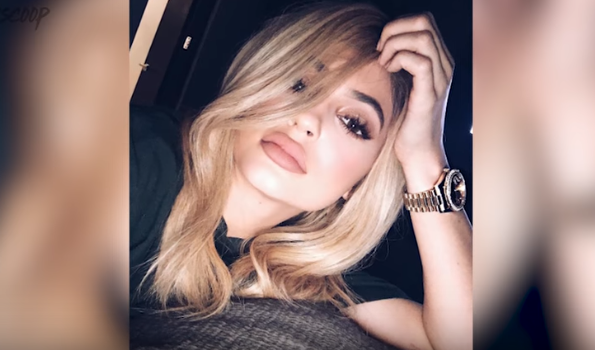 Kylie Jenner, as many would know is one of the famous celebrities' that has a lip enhancement. However, a lot of people do not know the story behind her undergoing the surgery. Now, during an interview, she revealed the reason why she underwent the surgery.
In her show "Life of Kylie," Kylie Jenner, now 20 years old, revealed to a therapist that when she was 15 she was insecure with her lips. It was triggered by a "boy" who has kissed her and left her an offensive remark. From that, it causes damage to her psyche that she decided to go under surgery.
Kylie Jenner added that 'It was like one of my first kisses and a guy was like, I didn't think you would be a good kisser because you have such small lips. Just when a guy you like says that I don't know, it just really affected me - I just didn't feel desirable or pretty." That one comment has affected her and caused her to be insecure, according to Daily Mail.
However, Kylie Jenner did not go under the knife immediately. She created ways for her lips to look big. She revealed that upon wanting the bigger lips, she first try to cover it with makeup. She said that she tried overlining her lips using a lip liner just to create an illusion of bigger lips.
Furthermore, after all the makeup cover, Kylie Jenner decided to undergo the lip enhancement surgery. She mentioned that the lip liner is not doing it. That's why she ended up getting her lips done, according to US Magazine.
When the therapist asked her "Isn't it amazing how people can just say a couple things and it's just like gets right in there?" She answered that the comment just sticks on her. It eventually leads her to feel insecure about her lips.
In line, Kylie Jenner then admitted that she does not have the best confidence. She was younger that time and her first kiss experience is one of the reasons for her to support the Smile Train. As the children with clefts deal issues with self-confidence on a whole other level.
© 2018 Korea Portal, All rights reserved. Do not reproduce without permission.