UN's Toughest-Ever Sanctions on North Korea Fall Short of Total Oil Embargo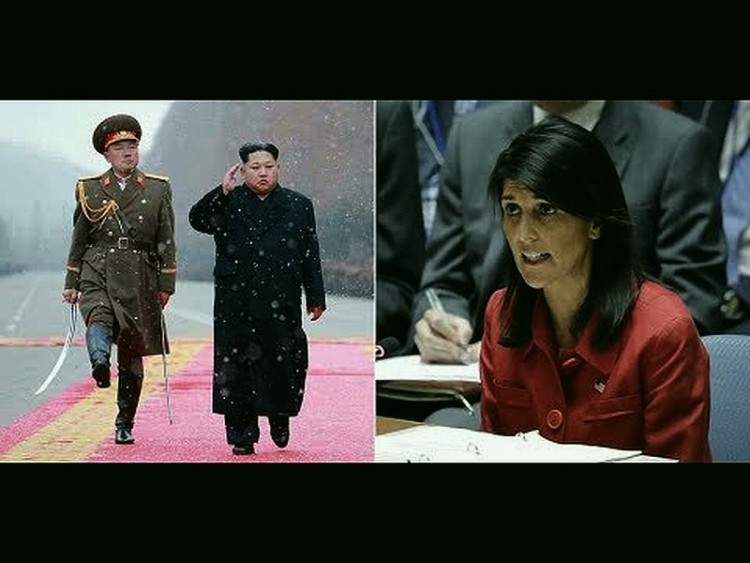 The United Nations Security Council came to an agreement Monday to impose heavier sanctions on North Korea. The Council's unanimous vote resulted from the United States making a number of concessions, a retreat in the U.S. position following last week's vehement push to enact a complete oil embargo along with other harsh penalties.
All 15 members of the U.N. Security Council agreed to adopt the new measures, which completely ban exports of North Korea textile products and set a tighter cap on the country's oil imports. The stricter sanctions serve to better stymie North Korea's ability to develop and maintain a nuclear weapon and ballistic missile program, U.S. Ambassador Nikki Haley explained in a post-resolution statement.
"Oil is the lifeblood of North Korea's effort to build and deliver a nuclear weapon," noted the Ambassador's statement. Haley claimed that Monday's resolution will serve to lower by nearly 30% the amount of oil flowing into North Korea.
The increased sanctions also target North Korea's trade revenue. In the wake of August's resolution enacting a ban on its coal and iron exports, the new measure is to cause greater injury, with a costly ban on textile exports that will translate into an estimated $800 million loss in revenue for North Korea. To crack down on violations, countries have been granted the ability to demand inspections of ships suspected of trafficking the restricted goods.
Adding to North Korea's troubles, the U.N. has barred the renewal of the contracts of some 93,000 guest workers. The move is likely to cost the North Korean government an estimated $500 million in annual revenue. The resolution additionally prohibits countries from partnering with North Korea in joint ventures, putting up barriers to the regime's efforts at receiving technological information and foreign investment.
While the measures amount to the most stringent sanctions yet imposed upon North Korea, they appear weaker compared to the tougher penalties mentioned in earlier demands from the U.S., which had sought a complete oil embargo and a freeze on the international assets of the North Korean government and its leader Kim Jong Un. The United States chose to drop these demands in closed-door talks with China and Russia. The Mainichi notes that the two Security Council members remain very much opposed to stronger sanctions on North Korea, despite its provocative launch of a ballistic missile in July.
© 2018 Korea Portal, All rights reserved. Do not reproduce without permission.