'Hospital Ship' Still Dominates Viewership Ratings This Week Despite MBC Strike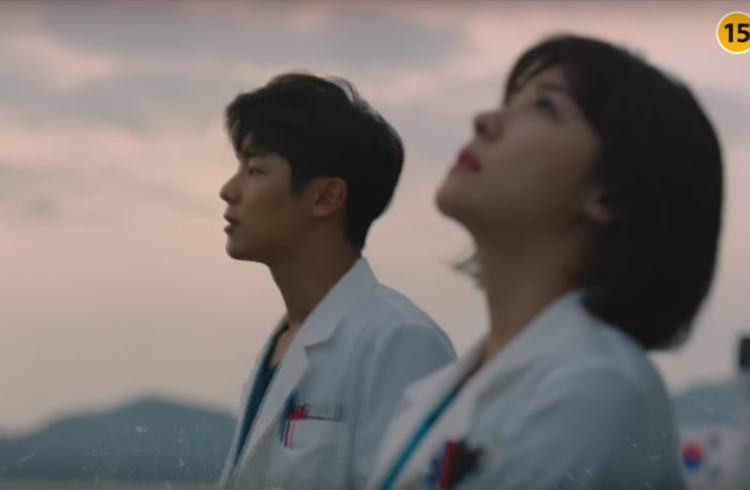 "Hospital Ship" is still the top-rating drama in its time slot two weeks after it premiered. According to reports, the medical drama starring Ha Ji Won ("Secret Garden"), "Kang Min Hyuk ("The Heirs"), Lee Seo Won ("Uncontrollably Fond") and Kim in-Sik ("Monster") have bested KBS' "Manhole" and SBS' "Into the New World."
The data from Nielsen Korea revealed that MBC's "Hospital Ship" is a huge success. The drama, which premiered on Aug. 30, recorded 11.3 percent and 13.0 percent on Sept. 7. In comparison, the medical drama from Yoon Sun Joo ("Secret Door") and Park Jae Bum ("Start Again") was even more popular this week than last week.
Soompi added that "Hospital Ship" led the Wednesday-Thursday dramas aired in the same time slot, SBS' "Into the New World" took the second spot with 5.7 percent viewers. Meanwhile, KBS' "Manhole" was down to 1.8 percent.
The MBC drama saw an improvement in ratings despite the current chaos happening behind the cameras. Network employees this week went on a company-wide strike that resulted to some shows taken off of the air.
While "Hospital Ship," in particular, aired new episodes on Wednesday, the drama was halted mid-broadcast and was off-air for about 10 minutes. Instead, the network aired an emergency procedure for when a natural disaster takes place.
The interruption happened between Episode 5 and Episode 6. MBC simply advised viewers that the drama is being delayed due to internal issues within the broadcasting station.
All KPop reported that, due to the strike, not enough employees were left to air the dramas as scheduled. MBC had to hire outsiders to fill in the vacuum and continue its operations.
The medical drama was aired immediately after the public service announcement was completed. Meanwhile, "Radio Star" had to take a break from regular broadcast that day and, instead, aired a special episode.
© 2018 Korea Portal, All rights reserved. Do not reproduce without permission.