Song Joong Ki & Song Hye Kyo To Get Married In 'Descendants Of The Sun' Church?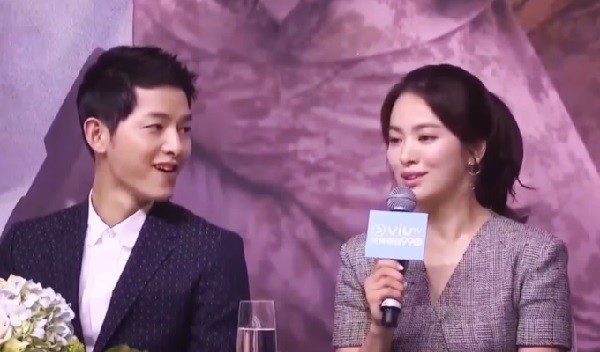 It seems as though Song Joong Ki and Song Hye Kyo are tapping into the fantasies of long-time fans of their drama "Descendants of the Sun" as they are reportedly considering getting married in the memorable DOTS location. The happy couple recently confirmed that they have been dating for a while and are set to get married in October.
It was a great day for Song-Song couple shippers when Song Joong Ki and Song Hye Kyo finally revealed their real life romance since their fans have long been hoping for a reel to real life romance. The news of their marriage was met with a lot of warm congratulations from their friends and their fans. It can be recalled that even Song Joong Ki's best friend Lee Kwang Soo was surprised by the wedding news and confirmed the news with his bro after he had a drink, Soompi reported.
Now, it seems like Song Joong Ki and Song Hye Kyo would like to revisit the place where it all started for their relationship. The couple is rumored to be considering Urk as a possible location for their dream wedding.
In "Descendants of the Sun," the characters of Song Joong Ki and Song Hye Kyo were shipped off to a peacekeeping mission in the fictional location of Urk, which is actually situated in Gangwon Province. The couple is expected to get married in the Taebaek church used as the location for the drama.
According to a report by Inquisitr, some 50,000 fans have sought permission to go to Gangwon Province to watch their OTP (one true pairing) get married in real life. Fans have long awaited the moment for the real life romance to be confirmed after they initially felt the strong on-screen chemistry on what later was touted as the Song-Song couple. While the pair chose to keep their relationship low key, they decided to make a formal announcement to stop the spread of baseless rumors about them.
© 2018 Korea Portal, All rights reserved. Do not reproduce without permission.