Lenovo Tab 4 Series Release Date, News & Update: Tab 4 8, 4 10 Feature Same Specs, Different Screen Size Via Amazon, Newegg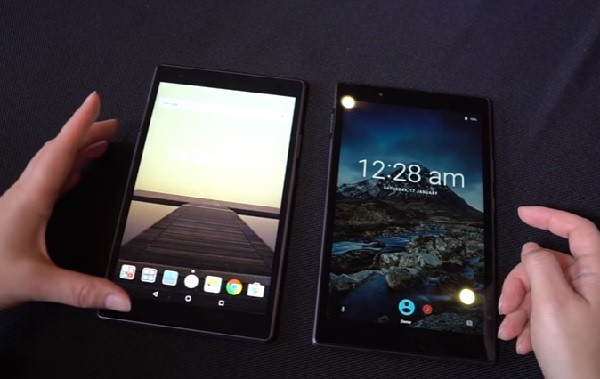 Lenovo Tab 4 has been added to the Tab series of the company earlier this year. Beginning today, the Tab 4 8, as well as the Tab 4 10, will be on pre-order in the US for the price of $129.99 and $179.99 respectively.
Lenovo Tab 4 Models Come With Similar Specs
The Lenovo Tab 4 8 and Tab 4 10 will have the same specs except for the screen size. According to reports, the two models will pack a Qualcomm Snapdragon 425 processor and a 2GB of RAM with 16GB of internal storage that is expandable up to 256GB via a microSD card. Also, both variants will have Android 7.1 Nougat out of the box and will include a 2MP selfie shooter and a 5MP rear camera.
Lenovo Tab 4 models, meantime, will be different in terms of the display size. Reports suggest that the Tab 4 8 comes with an 8-inch display, while Tab 4 10 will feature a 10.1-inch screen. Both models are also expected to be packed with a similar resolution of 1280x800 using an IPS panel, Neowin reported.
Lenovo Tab 4 Series Now Available For Pre-Order Via Online Retailers
The Lenovo Tab 4 series is already available for pre-order in the US via two online retail stores - Amazon and Newegg. Incidentally, only the Tab 4 8 and Tab 4 10 are currently available, as there is still no confirmation yet about the release of the more powerful Tab 4 8 Plus and Tab 4 10 Plus.
Lenovo Tab 4 models, meantime, will be delivered to the buyers within two to five weeks, as indicated on the Amazon listing. Furthermore, the tablets are available at the moment are said to be Wi-Fi only variants, while there is still no word yet on the release date of the LTE-enabled models. Meanwhile, the new Tab 4 lineup was launched by Lenovo at the MWC 2017 in Barcelona, consisting of four devices, Android Headlines reported.
© 2023 Korea Portal, All rights reserved. Do not reproduce without permission.