'Dragon Ball Super' Episode 96 Spoilers: Gods Of Destruction Fighting Against Each Other? Teams Gather For Tournament Of Power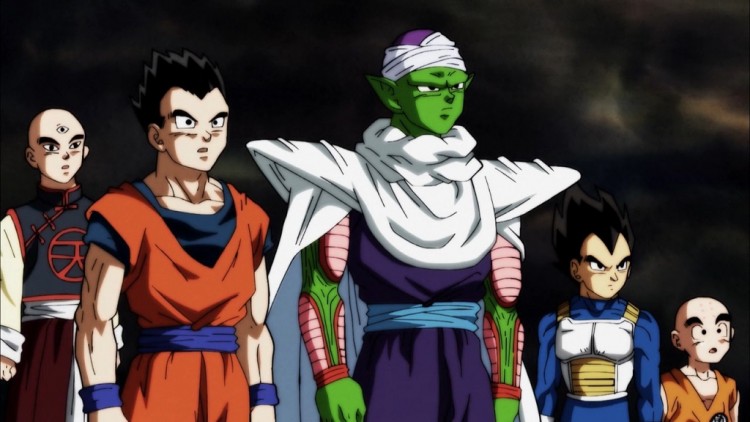 The latest episode of "Dragon Ball Super" left off with a great preview of this weekend's new episode, making fans excited for what's going to happen next. The teams have gathered, new characters are revealed, and it looks like the gods of destructions are going at it.
Last week's update from Shounen Jump for "Dragon Ball Super" revealed that some gods of destruction will be gathering with the Omni King, Zen-Oh. It was not revealed why they were suddenly meeting up especially when Zen-Oh was trying to relax before the Tournament of Power finally starts. However, in the latest preview for "Dragon Ball Super" Episode 96, it seems like these gods will engage into their own fight while the Grand Priest watches over them, revealing that they, in fact, have similar techniques.
It has also been confirmed that the Tournament of Power will finally commence in the next episode of "Dragon Ball Super". After countless episodes of revealing the preparations of the universes, especially of Team Universe 7, everyone will finally set off to the World of Void to get to the official arena. The latest preview teased the several new characters, hinting that the tournament will take place as soon as everyone has gathered. Unnamed new fighters have shown up but they have not been teased in any earlier updates so they are considered to be weak characters.
Team Universe 7 finally sets foot on the arena and Goku is psyched to meet Jiren from Universe 6. The two fighters are already destined to exchange blows since the opening video for the Universe Survival Saga of the "Dragon Ball Super" anime series gave a glimpse of them two fighting. Universe 6's team of fighters was already teased to be an intriguing line-up but one character points to an Easter egg. The said unnamed character wears the same outfit that Goku wore in the Future Trunks Arc and he is already expected to be terribly strong.
© 2018 Korea Portal, All rights reserved. Do not reproduce without permission.