'Dragon Ball Super' Episode 96 Spoilers: Beerus Has A Strategy; Exempted Universes Meet Up With Zen-Oh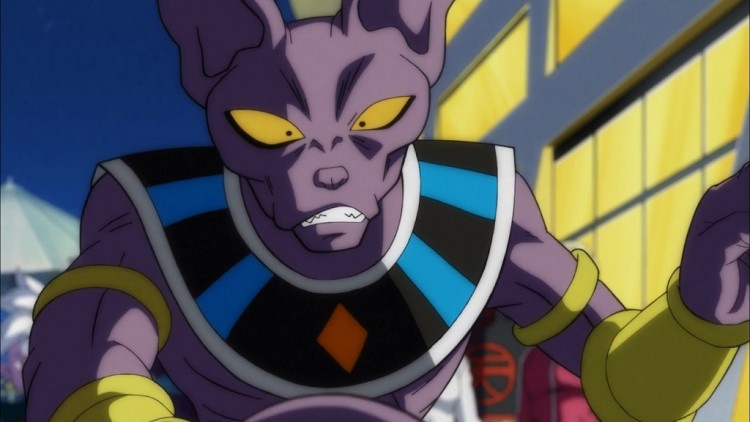 New spoilers for the ongoing Universe Survival Arc of the "Dragon Ball Super" anime series have just been released. Official updates from the Japanese anime and manga publication, Shounen Jump has featured Beerus, Zen-Oh the Omni King, and the four strongest universes.
Shounen Jump has revealed that "Dragon Ball Super" is finally close to launching the actual beginning of the Tournament of Power. "Dragon Ball Super" Episode 95 has yet to air this weekend but spoilers for Episode 96 has already been released. The new updates unveil that Team Universe 7, who has completed its roster of 10 warriors, have finished their preparations and are finally heading to the World of Void, which is where the tournament will be held. In the said episode, Beerus will be revealing his strategy for the team and fans are wondering what this is.
Meanwhile, "Dragon Ball Super" Episode 96 will also see the return of the four strongest universes. Universe 1, Universe 5, Universe 8, and Universe 12 were determined as the strongest among the 12 universes, therefore, the Omni King has exempted them from the Tournament of Power, saving them from the risk of being erased. As revealed in the previous episode, the arena is already completed and with some remaining time, the Omni King Zen-Oh has received an unexpected visit from the gods of destructions of the exempted universes. It has not been revealed though why they have assembled with Zen-Oh but it could be because they are just there to watch the anticipated Tournament of Power.
One thing peculiar about the official updates from Shounen Jump is that it did not mention anything about Frieza betraying Universe 7 or Yamcha eventually joining the tournament. There is a possibility that leaked updates released a week ago were false but it could also be that the publication deliberately omitted those spoilers to keep fans in the dark. "Dragon Ball Super" recent episode left off with Goku and Frieza facing countless assassins that Universe 4 and Universe 9 has dispatched to kill the evil lord and lessen Universe 7's chances of winning the Tournament of Power.
© 2018 Korea Portal, All rights reserved. Do not reproduce without permission.