Hong Jong Hyun Confesses Love For EXO's Baekhyun
by
Rohit
/ Jun 18, 2017 09:27 PM EDT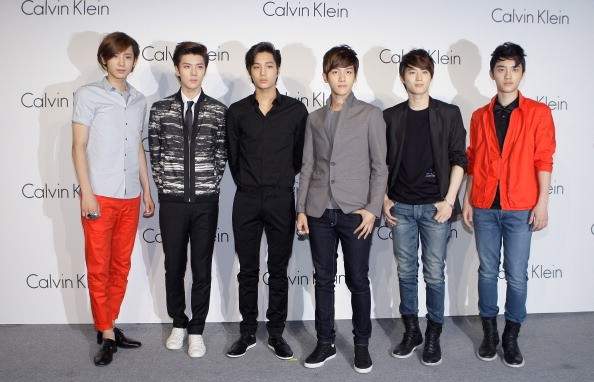 Several reports that have emerged online recently are carrying the latest interview of Korean star Hong Jong Hyun. The star apparently revealed his feelings for EXO's Baekhyun. If these reports are believed to be true then it appears like Hong Jong Hyun has fallen in love with EXO's Baekhyun.
According to a report published by Koreaboo, Hong Jong Hyun in a recent interview confessed that he has fallen in love with EXO's Baekhyun. As can be recalled, the two celebrities were last seen working together in the SBS drama, 'Moon Lovers: Scarlett Heart Ryeo.' After spending much time together, it appears like Hong Jong Hyun has fallen in love with the unique charms of Baekhyun. The interview was apparently taken by Star1News. After revealing that he has fallen in love with Hong Jong Hyun, the actor went on to add all the things that led to the feeling of his.
While expressing all the factors that Hong Jong Hyun loves about EXO's Baekhyun, the former said that this was the first time that she actually thought that a guy was cute. She added by stating that she now understands why EXO's Baekhyun managed to gain such immense popularity. She further went on to add that she only noticed the unique charms much later but when she did, she observed that he was often always smiling. He represents a very playful character as well.
She added more by stating that she even noticed that he is much of a perfectionist. She concluded by stating that they are friends at the moment and that she knows that the actor works really hard. She even added that she is aware of the fact that it is his first time when it comes to this and it's great. She finally concluded by stating that both of the stars are getting along quite well.
© 2018 Korea Portal, All rights reserved. Do not reproduce without permission.