'One Punch Man' Spoilers: Saitama Forgets Reason For Being A Hero; Monster Invasion Suppressed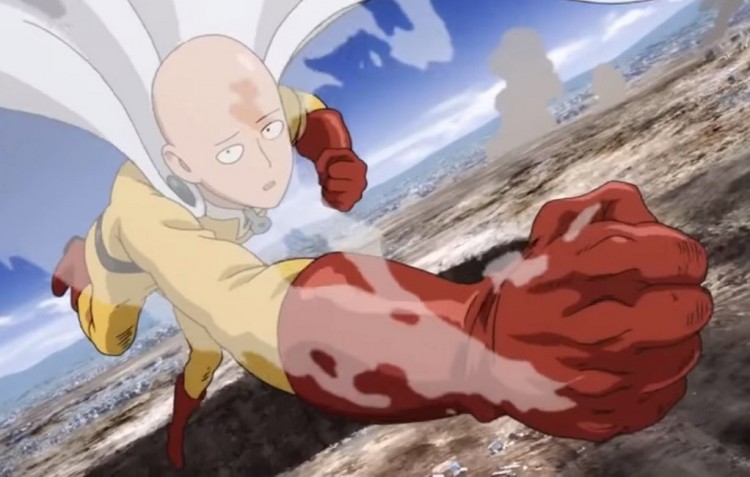 The latest chapter of the ongoing manga series by "One Punch Man" is out. Everyone's favorite one-punch hero Saitama finally returns. The caped badly then goes on to suppress the recent monster villain invasion as he tries to save others.
As revealed in the previous chapter of the "One Punch Man" manga, Saitama appears just in time to save Suiryu from getting killed by the monster Bakuzan. Suiryu cries because he is overwhelmed by the fact that he gets a chance to escape death. Bakuzan then starts to taunt the lone hero that just arrived and he actually recognized Saitama as the unknown fighter that defeated him in an earlier martial arts competition.
To Bakuzan's disbelief, Saitama actually does not remember him all. In the latest chapter of "One Punch Man", Bakuzan continues to land attacks on Saitama only to see the caped baldy unscathed. Saitama deliberately avoids dodging Bakuzan's attacks to protect the other unconscious heroes. When Bakuzan threatened to crush Saitama and the heroes nearby, Saitama finally lands his infamous one punch and defeats Bakuzan in a blink of an eye.
Suiryu is shocked but goes on to tell Saitama to stay away from the city because of a stronger monster, Gouketsu, who was introduced in earlier chapters of "One Punch Man". Unfortunately, Suiryu's warnings fell on deaf ears and Saitama went after Gouketsu and his monster minions. A few seconds later, Saitama returns to Suiryu after bringing the head of the defeated Gouketsu. Overwhelmed once again with what he just witnessed, Suiryu asks Saitama to take him as an apprentice to renew his spirit to become a hero but Saitama refused.
"One Punch Man" Chapter 76 finds Saitama searching the city for any more traces of the monsters but he couldn't find any. He then reflects on the outcome of his fights, revealing that even though he was satisfied with himself, he felt that there was something missing. Before the recent chapter concluded, it hinted that Saitama will try to find and regain the reason why he wanted to become a hero.
© 2022 Korea Portal, All rights reserved. Do not reproduce without permission.