'Running Man' Star Lee Kwang Soo Reveals Embarrassing Moment With Jeon So Min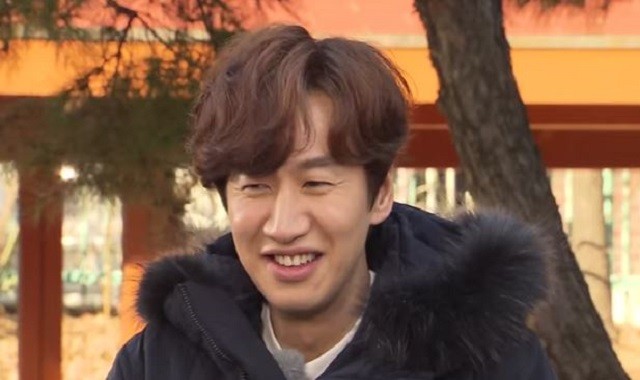 Lee Kwang Soo recently made a candid revelation about the time that he slept over at Jeon So Min's home. The "Running Man" veteran cast member shared that he ended up at the said actress' house after passing out drunk inside a cab.
The recent episode of SBS' long-running variety show "Running Man" gave viewers a glimpse at Lee Kwang Soo's personal life that included an embarrassing moment that he shared with fellow cast member Jeon So Min. As the two celebrities, along with Yoo Jae Suk, Ji Suk Jin and Yang Se Chan, were on their way to complete a mission in Japan, the five castmates talked about the "Entourage" actor's recent drinking adventures.
Lee Kwang Soo recounted how he and a "Running Man" producing director previously enjoyed dinner and drinks together. After dinner, the said cast member was hailed a cab since he was too drunk to go home by himself. However, his inebriated state prevented him from telling the cab driver his exact home address, Soompi reported.
To address the situation, the said cab driver looked through Lee Kwang Soo's phone to check the mobile device's call history. Given that the last person that the said TV personality called was his "Running Man" castmate Jeon So Min, the driver contacted the actress and asked for her assistance. The "Endless Love" star then had the "The Innocent Man" actor sent to her home so he could sleep off his drunkenness.
Lee Kwang Soo stated that he was surprised to find himself at Jeon So Min's house when he woke up and apologized for the intrusion. Despite the embarrassing scenario, the "Running Man" cast member shared that the situation ended in a light moment when the actress' father asked if he could take a selfie picture with him.
In other news, the "Running Man" veteran star delighted his Malaysian fans when he held a special meet-and-greet activity in the said Asian country. Lee Kwang Soo went to Kuala Lumpur on April 29 for a fan signing event held at a local mall, Korea news outlet Asia Today reported.
"Running Man" airs every Sunday on SBS. Watch a teaser clip for the show's upcoming episode below:
© 2023 Korea Portal, All rights reserved. Do not reproduce without permission.