iPad Pro 2 Release Date: Three Variants With A10x Chip, Water Resistant Chassis Touch ID Sensor For $1000 Price Tag In June?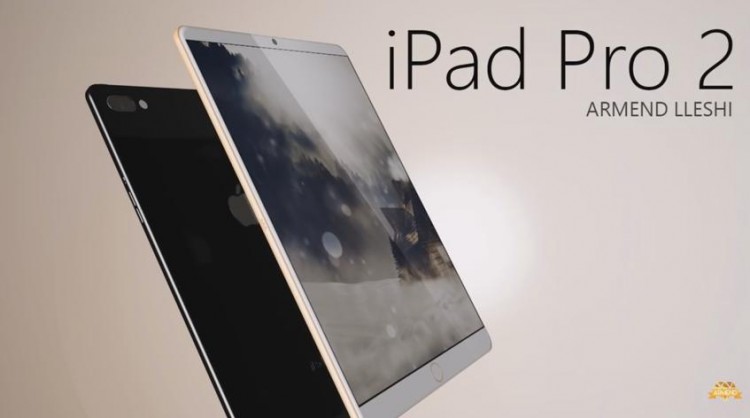 iPad Pro 2 models are set to be launched this year. Latest reports claim that the new lineup will have the 9.7-inch, 10.5-inch, and 12.9-inch tablets.
iPad Pro 2 Details Leaked Online
An iPad Pro 2 variant, iPad Pro Mini is rumored to be launched as the smallest model of the tablet series. It should be noted, however, that this is not actually an iPad Mini rebrand given that comes with a few Pro features like the Apple Pencil compatible. Meantime, other revamps feature super thin bezels and Touch ID sensor.
iPad Pro 2 is expected to have a number of powerful hardware specs such as the A10x chip for faster performance and smoother user experience. Rumors also claim that the device will be equipped with a water-resistant chassis, and may drop the headphone jack, which makes the iPad Pro 2 lineups similar to the iPhone 7, Blorge reported.
iPad Pro 2 Is rolling Out In June
The iPad Pro 2 is expected to be unveiled in June, which coincides with the WWDC event. Incidentally, the WWDC begins on June 5 until June 9 in San Jose, California. While Apple has not confirmed the latest report yet, online media outlets are already reporting about it, which makes it seem like a highly believably information.
iPad Pro 2, meantime, is believed to come very expensive. The original 32GB variant was priced at $900 when initially released, while the 12GB variant was available for more than $1000. That said, there are speculations that the upcoming iPad Pro 2 will also be priced at around $1000.
The much-awaited iPad Pro 2 device is also expected to come with a TrueTone display that will run at 120Hz. A Touch Bar is also said to come and is said to be among the greatest features implemented by Apple, News4c reported.
© 2018 Korea Portal, All rights reserved. Do not reproduce without permission.